Sometimes a show's theme is less in-your-face, er, clear. Watching last year's Rodarte spring show was like slowly solving a puzzle. A sunflower print here, a painter's smock there, some "midnight blue" -- only afterwards did the Mulleavy sisters, the much-admired designing duo, reveal that their theme was, of course, Vincent van Gogh.
This year the Mulleavys, asked their inspiration, said it was "medieval and role playing games."
Like them, Wes Gordon was partial to corsets this season. But the young designer wasn't thinking medieval. "A high priestess," he pronounced, when asked his theme. "A woman who's powerful, alluring and feminine, but at the same time dark and sinister."
Are you an old-movie buff? Mark Badgley and James Mischka had a show for you: Their spring inspiration was the 1935 film version of Shakespeare's "A Midsummer Night's Dream," starring James Cagney. (Their fall collection had channeled the 1920s German film "Metropolis.")
And they weren't the only designers thinking about that Shakespearean play. "The Dream," a ballet inspired by the play and danced by American Ballet Theatre, was the theme of Christian Siriano's spring collection. The fourth-season winner of "Project Runway" said he had tried to recreate the ballet's tulle-filled, pastel-colored world.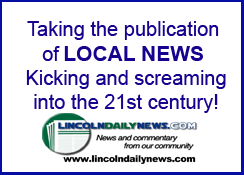 Straightforward enough. Sometimes, though, it's a little hard to get the connection, not just between a designer's inspiration or theme and their clothes, but even between the different elements of the theme. To wit, designer Naeem Khan's theme: "The Duchess of Windsor: Exotic Gardens, Fiery Skies, and the Arabian Sea."
So what's the link between Wallis Simpson and those other things?
Maybe not much. "When you're designing a collection, you can be super-focused on one thing or you can go a little wider," Khan, who famously designed a shimmering state-dinner gown for Mrs. Obama, told an audience later. "This collection went a little wider."
Lepore can relate to that. The ebullient designer literally danced offstage following her runway show. Backstage, her many themes were dancing through her head.
"Well, I was still looking at Oscar Wilde, from last season," she said. "And we were recently in Ireland, and I was looking at all the greens, so clover was a theme. And of course, there's the porcelain, those beautiful pieces from the porcelain room at the Charlottenburg Palace in Berlin."
But wouldn't it be enough, as she herself mused, just to have some pretty fashion ideas? Like her own lovely mixes of bright green prints with black-and-white checks and stripes?
Reed Krakoff seems to think so. After finding several ways, following his well-received runway show, to say that he was adding sensuality to sporty looks, the designer concluded: "I don't really ever have a theme.
"It's just something that evolves over time," he said. "It's about creating something that makes sense. Something that feels right."