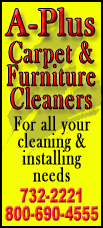 The break came when a confidential informant gave police a name: 54-year-old Michael Eugene Brewster. Then police in the small eastern Oklahoma town of Roland provided the luck.
A routine traffic stop by the town's assistant police chief led to the arrest of a man nicknamed the "Bucket List Bandit" because the suspect allegedly demanded money from frightened tellers and told them he had only months to live.
"They determined the vehicle was reported stolen, and one thing led to another. Ultimately, they called us and we were able to determine who he was," said Rick Rains, a spokesman for the FBI's Oklahoma City office. "It was a little bit of luck on our part."
Rains said Brewster was arrested in a stolen SUV he borrowed from a friend 10 days before the first robbery and that it had improper Utah license plates.
Rains would not say whether Brewster was armed. In the robberies, the suspect told tellers he had a weapon but never showed one.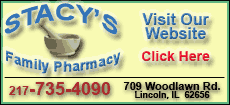 Brewster appeared briefly Friday afternoon in U.S. Magistrate Court in Muskogee, Okla., shackled at his hands and feet and flanked by a pair of federal marshals. He acknowledged being the man sought by the FBI, and said only "Yes, ma'am" and "No, ma'am" when questioned by the judge.
He was ordered held at the local jail pending court proceedings in Pennsylvania. Public defender Julia O'Connell said the process could take two months.
According to the FBI, Brewster had crisscrossed the country since June, hitting banks in nine states and telling employees he had only months to live. In some instances, the suspect explained he was suffering from cancer.
It was only on Thursday that the FBI issued an arrest warrant for Brewster, saying a confidential informant gave the agency his name and birthdate following a Monday heist at a Huntington Bank branch in Erie, Pa. Surveillance video from a nearby carwash showed an SUV similar to the rental Brewster was accused of taking from an acquaintance in Pensacola on June 11.
The first robbery occurred June 21 in Arvada, Colo., and by July 6, the suspect was believed to have robbed banks in Flagstaff, Ariz.; Pocatello, Idaho; and Roy, Utah. He pick up his nickname there after a teller told police that the robber passed her a note demanding money and said, "I have four months to live."
Following a two-week lull, robberies resumed in Winston-Salem, N.C., and within five weeks the Bucket List Bandit was being blamed for heists in Chattanooga, Tenn.; Bloomington, Ill.; Columbia and O'Fallon, Mo., the FBI said. About two weeks passed before Monday's robbery in Erie.