But the leader of the teachers union cautions against assuming the nearly weeklong walkout is over until her members have seen the final offer in writing in a meeting scheduled for Sunday.
"They are suspicious, you have to understand," Karen Lewis told reporters after a meeting with nearly 800 members of the union's House of Delegates. "We have been a little burnt by the (school) board in the past."
With no contract ready and the strike still formally in effect after days of anticipation over a deal to end it, a rally scheduled for Saturday was unlikely to be a victory celebration. Instead, it was shaping up as a show of force for organized labor after a string of setbacks, with participants coming from Wisconsin, Minnesota and perhaps as far away as Boston.
Bob Peterson, president of the Milwaukee Teachers' Education Association, said he expects a couple hundred Wisconsin teachers to attend Saturday's rally. Buses were being organized to take teachers from Madison and Milwaukee and others planned to drive separately or take the train, he said.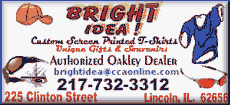 "People are going to go down and celebrate that the teachers union in Chicago stood up to the corporate reform agenda," said Bob Peterson, president of the Milwaukee Teachers' Education Association. "I think they've come out with some real victories for the kids of Chicago."
Wisconsin teachers had another reason to rally: A judge on Friday struck down nearly all of the state law championed by Gov. Scott Walker effectively ending collective bargaining rights for most public workers. Walker's administration immediately vowed to appeal, while unions, which have vigorously fought the law, declared victory.
Teachers union leaders from three of Minnesota's largest school districts also were organizing a bus to Chicago for their members to show their support for their colleagues there.
The plan was for the bus to leave the Twin Cities around 4 a.m. Saturday, drive about seven hours, attend the rally and return home the same day, said Julie Blaha, president of the suburban Anoka-Hennepin School District's local of Education Minnesota, the state's largest teachers union. Blaha already had travelled to Chicago to assist her striking colleagues, "doing whatever they need us to do."
Members of the Boston Teachers Union may make the trip on their own, said President Richard Stutman. The group already voted to send Chicago a token donation of money and took out an ad in the Chicago Sun Times to express their support of striking teachers there.
But the two sides in the Chicago dispute each were careful not to describe Friday's deal as a final agreement, and they declined to release any terms. They expected to spend the weekend working out details before union delegates vote on whether to call off the walkout, probably on Sunday.
Mayor Rahm Emanuel, who has blasted the union for engaging in a "strike of choice," sounded optimistic, saying "the tentative framework is an honest and principled compromise that is about who we all work for: the students."