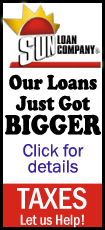 The twisting cloud-like formation was visible in southern Colorado, Phoenix, Salt Lake City and Las Vegas just before sunrise, and led to hundreds of calls and emails to area television stations.
Law enforcement agencies in northern New Mexico and southern Colorado received some reports of a crash, but those were quickly discounted. A sheriff's deputy in northern New Mexico who saw one of the missiles leaving behind a contrail as it lifted into the pre-dawn sky said he spotted what appeared to be an explosion and a part falling off the craft.
"When I saw it, it surprised the heck out of me, and I thought, `Wow, that's not something you see every day,'" said San Juan County deputy J.J. Roberts. "So I pulled over, pulled out my iPhone and started taking some pictures and video."
The "explosion" was a normal separation of the first and second stages of the unarmed Juno ballistic missile that was fired at 6:30 a.m. MDT from Fort Wingate near Gallup, N.M., said Drew Hamilton, a spokesman for the U.S. Army's White Sands Missile Range. The expended first stage landed in a designated area of U.S. Forest Service land.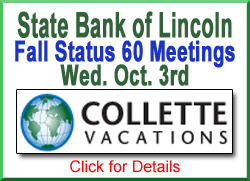 The Juno missile was then targeted by advanced versions of the Patriot missile fired from White Sands, about 350 miles away, as part of a test. Two of the missiles were fired and hit the incoming Juno missile, said Dan O'Boyle, a spokesman for the Redstone Arsenal in Alabama, which was in charge of the Patriots used in the test.
The Patriot missiles kill incoming targets by direct strike and don't explode.
The rising sun backlit the Juno missile's contrail and provided a spectacular morning sight for early risers across the region.