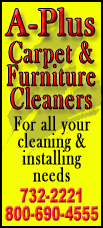 The U.S.-led NATO coalition said in a statement that the overnight attack focused on Camp Bastion, a huge British base adjacent to Camp Leatherneck which houses U.S. Marine operations in southern Helmand province.
"We attacked that base because Prince Harry was also on it and so they can know our anger," said Qari Yousef Ahmadi, a spokesman for the Taliban, which often tailor their claims to the news of the day. "Thousands more suicide attackers are ready to give up their lives for the sake of the Prophet," Ahmadi said in a telephone call with The Associated Press.
Prince Harry, third in line to the British throne, is based at Camp Bastion. A spokesman for Britain's Ministry of Defense told the AP that Prince Harry was unharmed in the attack, which according to Britain's Press Association took place two kilometers (one mile) from the section of the complex where the prince was located. The official spoke on condition of anonymity in line with government policy.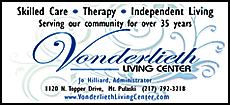 Capt. Harry Wales, as the prince is known in the military, is serving a four-month combat deployment as a gunner on an Apache helicopter. Harry, who turns 28 on Saturday, is expected to start flying Apache missions this week. This is his second tour in Afghanistan.
In its statement, the International Security Assistance Force, NATO's Afghan mission, said insurgents attacked "with both small arms fire and indirect fire killing two ISAF service members and causing damage to buildings and aircraft." Indirect fire usually refers to mortars or rockets.
Jamie Graybeal, a coalition spokesman, confirmed that two U.S. Marines died in the attack, but he said that how they died remained under investigation.
Graybeal said two insurgents wearing suicide vests also took part in the attack, although he did not say whether they blew themselves up. Eighteen militants died in the attack and one was wounded and has been detained, he said.
It was unclear what the insurgents hoped to accomplish in attacking Camp Bastion, one of the largest and most heavily defended military facilities in Afghanistan.
Bastion is located in a remote desert area northwest of Lashkar Gah, the capital of Helmand. It is the hub for all British operations in the province and along with Leatherneck houses thousands of combat troops and Marines, including Danish and Estonian forces.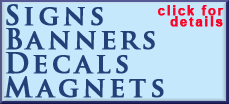 Afghanistan's southern region has been a hotbed of the insurgency and attacks against foreign forces occur daily, although the Taliban have largely been routed in its capital and larger towns. Helmand remains an active battlefield between insurgents and NATO forces and for years has been the site of some of the war's bloodiest engagements.
There were few protests against the film in Afghanistan on Friday and Saturday. The largest on Friday involved several hundred people in eastern Nangarhar province. On Saturday, a few hundred of university students protested in the eastern city of Khost, shouting "Death to America" and burning an effigy of President Barack Obama.
"Infidels have insulted our beloved Prophet," said protester Mohammad Abdullah.