The embassy compound and school were surrounded by Tunisian police and army vehicles and personnel on Saturday, a day after several thousand demonstrators angry over a film that insults the Prophet Muhammad stormed the compound in Tunis. They tore down the American flag and raised an Islamic one, while looting and burning buildings. Two demonstrators died and at least 40 people were injured.
The embassy building itself -- a fort-like structure -- was untouched, but a gym and parking lot within the compound were ransacked and set alight. The windows of the small building at the complex's entrance used to screen visitors were smashed and computers stolen.
Several dozen cars in the parking lot were burned, sending up thick, black smoke. A reporter saw looters jimmying open car doors and taking whatever they could find inside before setting them on fire.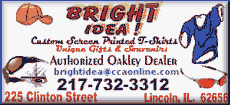 The same happened at the school, where computers and other valuables were also stolen before it was engulfed in flames.
The attack was part of a wave of demonstrations across the Muslim world to protest the film which was made in the United States.
But the degree of violence in Tunisia surprised many and raised new questions about the direction of the country, where an uprising last year forced out its longtime president and set off pro-democracy revolts across the Arab world.