Lakhdar Brahimi's bleak comments followed his first meeting with President Bashar Assad since taking up the job he himself has called "nearly impossible."
Brahimi replaced former U.N. Secretary General Kofi Annan who left the job in frustration in August after his efforts failed to stem a conflict that started in March 2011 with an uprising to topple Assad.
Speaking to reporters at a news conference in Damascus Saturday, Brahimi said the crisis in Syria is "very dangerous," and the gap between the political parties widening.
"I repeat that I currently don't have a plan. We will build a working plan after listening to all internal, regional and international parties, hoping this plan would open the way for the salvation of Syria," Brahimi said.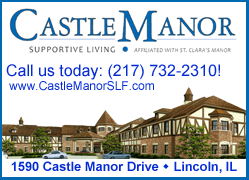 The veteran Algerian diplomat's three-day visit to Syria that began Thursday has involved meetings with both officials and opposition leaders. He says the goal is to help him plan his initiative to end the crisis.
Assad reiterated his country's "full commitment" to cooperate with any efforts to end the crisis in Syria as long as those efforts are "neutral and independent," according to the state-run news agency SANA. He said any efforts would need to focus on pressuring countries that "finance and train terrorists and smuggle weapons into Syria to halt such acts."
Syrian authorities blame the uprising on a foreign conspiracy and accuse Gulf countries Saudi Arabia and Qatar, along with the U.S, other Western countries, and Turkey, of offering funding and training to the rebels, whom they describe as "terrorists."
The Syrian president also said his government was "serious" in its call for a dialogue among all Syrians -- a call that has been repeatedly rejected by the opposition, which is adamant that any dialogue should be restricted to talks on Assad stepping down.