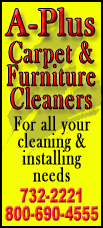 Protesters chanting "Russia without Putin!" and "We are the Government!" walked along the capital's tree-lined boulevards to a broad avenue where a rally will be held later in the day. The demonstration reflected that opposition sentiment remains strong despite the government's efforts .
Putin has taken a tougher course against the opposition since his inauguration in May with a series of new repressive laws, arrests and interrogation of activists. In August, a court handed two-year prison sentences to three members of the punk band Pussy Riot for performing an anti-Putin song inside Moscow's main cathedral. Some activists carried big balloons with balaclava masks painted on -- the band's trademark headwear.
A day before the rally, parliament expelled an opposition lawmaker who angered the Kremlin by joining the protest movement. The vote to oust Gennady Gudkov over allegations of running a business in violation of parliament rules -- charges Gudkov called "a sham" -- angered many, possibly helping beef up the ranks of protesters.