It did -- and at a bad time for the GOP hopeful. Momentum in the race is on President Barack Obama's side and Republicans are fretting over the state of their nominee's campaign.
To shift the trajectory, Romney's plan boils down to this: Spend big money on TV and work harder.
It's unclear how long this round of Middle East unrest will last and Romney's aides concede the former businessman may struggle to gain a political advantage should anti-American violence continue deep into the fall.
Despite internal concerns, Romney is publicly confident and on Friday dismissed a new flurry of polls showing him behind.
"We're making progress," he insisted during an early morning interview with ABC's George Stephanopoulos, adding that many people remain undecided and won't make up their minds until the last minute. "I believe that as they look at who they believe can get this economy strong again and create jobs again and rising wages and take home pay for middle-income families, they're going to say, I've got the best prospects for doing that. And I'll get their nod."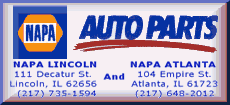 But by late Friday, a new poll by The New York Times and CBS News found that Romney had lost his longstanding edge to Obama on who voters say is most likely to restore the economy and create jobs. And the latest surveys from NBC News/Wall Street Journal/Marist Poll showed Obama with a slight edge in Florida, Ohio and Virginia.
Untested on the international stage and with limited foreign policy experience, Romney staked his entire rationale for his candidacy on the notion that he can fix the nation's dour economy given his decades of work in the private sector. He doubled down on that strategy when he chose as his running mate House Budget Committee Chairman Paul Ryan, a 42-year-old Wisconsin congressman with little international affairs experience.
Then, the unrest in Egypt and Libya flared, and Romney accused Obama of apologizing for America, his first statement mischaracterizing events in Cairo before all the facts were known, including that a beloved U.S. ambassador to Libya had died. Romney drew criticism from Republicans and Democrats alike.
Several Republicans, including Arizona Sen. John McCain, have urged Romney to give a major foreign affairs speech laying out his critique of Obama. But the campaign has no plans for any major policy speeches that break major new ground before the debates.
Romney's foreign policy bobble was the latest in a series of recent missteps. He stumbled through a summer trip abroad that had been intended to show he could lead on the world stage. Then, he became the first Republican since 1952 to accept his party's nomination without mentioning war, giving Democrats an opening to criticize and raising eyebrows among Republicans. Romney also took heat for actor Clint Eastwood's rambling convention appearance.
And, with his massive amounts of ad money failing to break open the race, some Republicans have expressed worry that Romney may be starting to let the campaign get away from him. Others are pushing him to explain more clearly what he would do as president.
"Romney's campaign got hung up on the question of `Are you better off than you were four years ago?' His message should be, `I can make you better off and here's how,'" said Republican pollster John McLaughlin. He pointed to Romney's pledge to create 12 million new jobs as president and added: "We need to hear specific goals and a reasonable expectation of how to get there."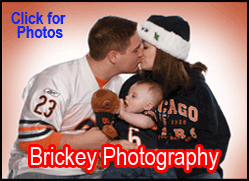 The clock is ticking down on opportunities for Romney to seize momentum. With the pressure on, he is trying to gain the upper-hand by intensifying television advertising and engaging more with voters.
"Mitt Romney is the ultimate pressure player," said GOP strategist Phil Musser, a senior adviser to Romney's 2008 campaign. "The higher the stakes, the more on the line, I can't think of an instance where he didn't rise to the challenge."
Romney is devoting valuable hours preparing for a series of debates in October that have suddenly taken on new significance; twice in the last week he has holed up with advisers and Sen. Rob Portman of Ohio, who plays Obama in the sessions.
"There are only a few major events left that can shift the dynamic of this race," said Charlie Black, an informal Romney adviser. "He is right to spend that time preparing for the debates."