An estimated 16 Taliban fighters were also killed in the assault, said Lt. Col. Stewart Upton, a spokesman at Camp Leatherneck, a U.S. Marine based adjacent to the air base, Camp Bastion.
Prince Harry, third in line to the British throne, is stationed at Camp Bastion on a four-month combat tour. There was no immediate word on his whereabouts at the time of the attack.
U.S. officials said the attack at the base in Afghanistan's Helmand province involved a range of insurgent weaponry, possibly including mortars, rockets or rocket-propelled grenades, as well as small arms fire.
Upton said two coalition service members had been killed but he did not specify their nationalities. He said coalition forces were assessing the extent of the damage and would provide more details later.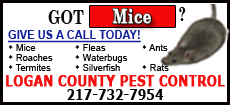 Camp Bastion is a British air base and is used by the Marines at Leatherneck.
A number of aircraft at the base also were hit by insurgent fire, another U.S. official said.