In much of the nation, it would have been just another campaign call in a busy election season. But in North Dakota, the inquiry was a rare intrusion of competitive politics into everyday life. Nesheim was annoyed.
"I don't tell anybody. I'm an independent," he said, explaining that the unwelcome questions put "three checks against" the candidate, Rick Berg.
Voters here haven't seen a tight Senate race in more than a quarter of a century. As the contest intensifies between Berg and his Democratic foe, Heidi Heitkamp, many people are getting their first real taste of the untrammeled campaigning that has long been common in larger states.
When Democratic Sen. Kent Conrad announced last year that he would not seek re-election, North Dakota assumed a leading role in the battle for control of the Senate. Republicans need to gain four seats. The GOP already dominates the North Dakota Capitol, holding most statewide offices and two-thirds majorities in the Legislature.
But Heitkamp, a former state attorney general and tax commissioner who is running her sixth statewide campaign, has been even with Berg, a freshman congressman who has run only one statewide race -- his defeat of incumbent Democratic Rep. Earl Pomeroy two years ago.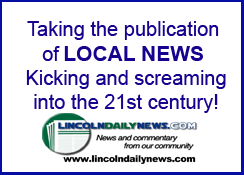 The wide-open race has attracted heaps of campaign cash. Political organizations such as American Crossroads, a group founded by Karl Rove, and Majority PAC, which supports Democratic Senate candidates, have spent more than $3.1 million on advertising in the North Dakota race.
That's close to $6 for every North Dakotan of voting age -- with the election still more than two months away.
"This is how elections work in most of the rest of the country," said Mark Jendrysik, chairman of the University of North Dakota's political science department. "This is kind of the shape of things to come in American elections. Lots of untraceable money. Lots of spending. It's like an arms race."
The state's last competitive Senate race was in 1986, when Conrad first won his seat by 2,135 votes, beating incumbent Republican Sen. Mark Andrews.
Berg and Heitkamp are on pace to wage the most expensive Senate election in North Dakota history. The two candidates themselves raised $6 million and spent $3.2 million through June, according to disclosure forms. Berg alone spent $1.7 million.
Jendrysik expects the money mountain to grow even taller, possibly approaching $20 million.
Much of the money is being channeled into television spots. Political spending records from the KX Network, a group of CBS television stations in western North Dakota, show the intensity of advertising efforts by the campaigns and outside groups. The network ran 19 30-second advertisements focused on the Senate race on the evening of Aug. 28.
In most ads, Heitkamp is hammered as a stooge for President Barack Obama and Democratic Senate Majority Leader Harry Reid, who are portrayed as enemies of oil exploration and coal mining, which are significant industries in North Dakota.
Anti-Berg ads accuse him of wanting to cut spending on Medicare and farm subsidies, and claim that Berg has "gone Washington," a gibe the incumbent Republican congressman himself used against Pomeroy in 2010.