Saturday night's fight between Julio Cesar Chavez Jr. and Sergio Martinez isn't exactly Hagler-Hearns, but it is intriguing enough to get boxing fans excited about the middleweight division again.
Chavez defends the piece of the 160-pound title Martinez believes should still be his when they meet in a fight that seems quite personal to both. There's a good chance the fight could turn into an old-fashioned brawl, the prospect of which was enough to sell out the 19,000-seat UNLV campus arena for the Mexican Independence Day weekend bout.
Chavez Jr. is fighting to escape from the shadow of his father, the legendary Julio Cesar Chavez, and establish himself as one of the new stars of the sport. Martinez is trying to solidify his position as the best middleweight in the world, and dispatch a fighter he doesn't think even deserves to be in a title fight.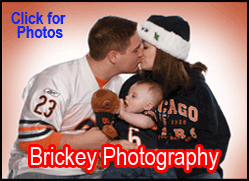 At the final pre-fight news conference, they traded verbal shots, with Martinez about as angry about an opponent as any fighter can get.
"It will not be an easy knockout," Martinez said. "I will punish him a lot and after that I will knock him out."
Martinez is a 2-1 favorite in the scheduled 12-round bout, which will be for the WBC title that Martinez held before being stripped of it by the ratings organization. Chavez ended up fighting for the vacated title against Sebastian Zbik, part of the reason Martinez says he has a lot of animosity toward him.
"It is very simple. I cannot accept the fact he is world champion," Martinez said. "The only reason he is world champion is because he is Julio Cesar Chavez Jr., the son of the legend, and his mouth is so big -- even bigger than his own brain -- and he's talking too much."
The fight is part of a big boxing night in this gambling city that also features Mexican sensation Saul "Canelo" Alvarez in a 154-pound title defense against Josesito Lopez a few blocks away at the MGM Grand hotel. The Chavez-Martinez fight will be broadcast on HBO pay-per-view at a suggested price of $49.95, while the Alvarez fight will be broadcast without an extra charge on Showtime.
Chavez, who has struggled in recent fights trying to make the 160-pound limit, was a surprisingly light 158 pounds at the official weigh-in Friday. Martinez came in at 159 pounds.
Aside from their obvious dislike for each other, the fight between Chavez and Martinez offers some other good storylines.