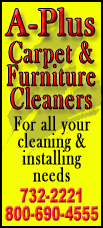 Q: WHY IS THE NHL HAVING LABOR ISSUES?
A: At its core, this is a dispute over money.
The league's labor contract, agreed to seven years ago, expires at midnight EDT Saturday night. Having gained a salary cap in the current collective bargaining agreement, NHL owners want additional economic concessions from players. Players currently receive 57 percent of hockey-related revenue, and the owners want to bring that number down as far as perhaps 47 percent. The union offered a deal based on actual dollars, seeking a guarantee of the $1.8 billion players received last season.
___
Q: WHY DO OWNERS NEED A BETTER DEAL?
A: NHL Commissioner Gary Bettman says "in these economic times there is a need to retrench." He says the last deal the players got was fair. In fact, from the owners' perspective, it was more than fair, especially considering all of the NHL's expenses are covered by the league, not the players.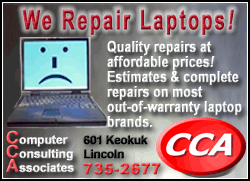 ___
Q: AND HOW HAVE PLAYERS RESPONDED?
A: Citing that annual industry revenue has grown from $2.1 billion to $3.3 billion under the expiring deal, players say they shouldn't be forced to make concessions. They contend if some teams aren't making money, management should re-examine the clubs' revenue-sharing formula.
___
Q: IT SEEMS AS IF LABOR STRIFE IS COMMON TO THE NHL. IS THAT TRUE?
A: It has been during the past two decades. Players struck in 1992, a walkout settled on the 11th day after 30 games were postponed. A 103-day lockout in 1994-95 led to the cancellation of 468 games, reducing each team's schedule from 82 games to 48. Another lockout eliminated the 2004-05 season, making the NHL the first major pro sports league in North America to lose an entire season to a labor dispute. It was settled on the 301st day, July 13, 2005, after players agreed to a salary cap.
___
Q: HAVE OTHER LEAGUES HAD WORK STOPPAGES RECENTLY?
A: Yes. If the NHL work stoppage starts Sunday, it would be the third lockout in an 18-month span, following the NFL (March 11 to Aug. 5 last year) and the NBA (July 1 to Nov. 26 last year). While no NFL regular-season games were canceled, the NBA cut each team's schedule from 82 to 66 games.
___
Q: WHICH OF THE U.S. MAJOR LEAGUES HAS HAD THE MOST LABOR TURMOIL?
A: Major League Baseball still leads with eight work stoppages (five strikes and three lockouts), the last a 7 1/2-month strike that led to the cancellation of the 1994 World Series. The NFL has had five stoppages (four strikes and one lockout) and the NBA four (all lockouts).
___