He was a jokester as usual and worked on a crossword puzzle.
"I told him he should fill in a crossword and put a bunch of letters backward," reliever Jerry Blevins said. "He said, `I'll fill all the slots in with smiley faces.' It was really fun. He's still the same old guy."
"Everybody was really excited to see him and I think he was very excited to see us, too. There's just nothing that compares to the clubhouse atmosphere and just having him back and being around the guys, it's hard to beat that," he said.
McCarthy underwent two hours of surgery late on Sept. 5 after he was hit in the right side of the head earlier in the day by a liner from the Los Angeles Angels' Erick Aybar. The right-hander and Oakland's opening day starter was released from the hospital Tuesday.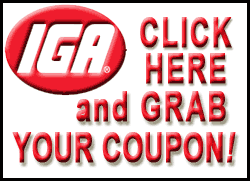 "Jeanie (my wife) and I have been worried since Brandon was hit," owner Lew Wolff said in an e-mail. "To see him looking so great in the clubhouse tonight and having him tell me his `major' problem was boredom was wonderful to hear."
The 29-year-old McCarthy sustained an epidural hemorrhage, brain contusion and skull fracture on the play. The pitcher wasn't available to the media Friday.