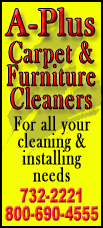 At the same time, chairwoman Karen Peetz said the board wouldn't do a detailed analysis of Freeh's scathing report, which concluded that the late football coach Joe Paterno and three other school officials concealed child molestation allegations against retired defensive coordinator Jerry Sandusky. Paterno's family and the officials have firmly denied the findings, which also have been questioned by many alumni.
"The four people spoken about most in the report, we're certainly not going to take a position on their guilt or innocence," trustee Mark Dambly later told reporters. "They'll go through their process ... We're going to allow that process to play out in the courts."
Dambly said Freeh, also a former federal judge, was hired as an independent investigator with the goal of finding out "who knew what when," as well as suggesting changes in governance and administration "so that nothing like this would happen again."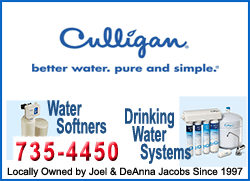 Sandusky is awaiting sentencing in jail after being convicted of 45 criminal counts in June.
University leaders faced pointed questions from the public about their handling of Freeh's report and the resulting NCAA sanctions that punished the school's venerable football program. The trustees allotted time for public comment for the first time at one of their meetings, part of what trustees have said was a concerted effort to increase transparency.
"While we are moving forward on my many fronts," Peetz said, "we accept the consequences of failure and we are remedying any wrongs."
The roughly 30-minute question and answer period showed fault lines in a Penn State community still anguished by Freeh's findings in July. The NCAA based its landmark sanctions on those findings, levying the school with a four-year bowl ban, significant scholarship cuts and a $60 million fine, among other penalties.
Each of the seven questions during the comment period related in some way to the scandal, and many dealt specifically with either the Freeh report or the sanctions. One of the commenters, Cecelia Masella, raised questions about President Rodney Erickson's discussions with the NCAA before the sanctions were handed down.
"This board wants the general public to move forward, but I'm here to tell you that this is not going to happen because the stakes are too high," Masella said. "There are many thousands of individuals who cannot heal until the truth triumphs ... I can tell you with no uncertainty we are not going away."
Masella's remarks were met by applause by attendees in the gallery, though interactions were mainly respectable.
Erickson stood steadfastly behind the account he offered trustees in an Aug. 12 teleconference, in which he said he was told that an overwhelming majority of NCAA officials "wanted blood" and the consent decree was "a take-it-or-leave-it proposition."