Australia's Karrie Webb, the tournament winner in 1995, 1997 and 2002, was a stroke back along with 16-year-old English amateur Charley Hull, Jiyai Shin, Ai Miyazato, Mika Miyazato, Stacey Keating, Lydia Hall, Vicky Hurst and Kate Kutcher. Two-time defending champion Yani Tseng opened with a 72. New Zealand's Lydia Ko, the 15-year-old amateur coming off a victory three weeks ago in the Canadian Women's Open, also was at 72.
Wie had a 75 in the first round in relatively calm conditions, and Pettersen shot a 76.
"It was a long day for sure and waiting," Wie said. "Came to the course at 5 a.m. It was dark at that point and I was walking past the third hole and it was raining sideways. I've never seen conditions like that in my life. Got there, stopped raining, but the wind kept blowing and blowing and kept getting worse.
"It was hard to tell at the first tee because it was sheltered with a tent a little bit. But once we got out there, 11, 12, it was pretty bad."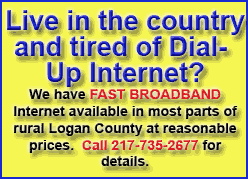 England's Karen Stupples, the 2004 winner at Sunningdale, teed off in the first group at 7 a.m. after shooting a 76 on Thursday.
"On the third, my ball started oscillating and it wouldn't stop," Stupples said. "It just sat there and just kept moving and I had to call for an official to come and figure out what the ruling was with that, and she said, 'Hit it. Even if it's oscillating, you can hit it.' I'm like, 'Really?'
"It's quite disconcerting, because how do you hit a moving ball? Because it can wobble a little bit, and you catch it not quite where you used to. I don't know, it can affect everything, and it did. I made double bogey there. I've seen balls roll because of a wind gust, but not a continual just blowing constant. That was just brutal."