Trevor Rosenthal (0-2) inherited a 4-3 lead from fellow rookie Joe Kelly after five innings and gave up a leadoff single by Andre Ethier, who got the Dodgers back into the game in the third with a two-run homer. Rosenthal hit Hanley Ramirez on a 1-0 count two outs later and manager Mike Matheny made the switch to Mujica -- who has given up 17 runs and six homers in 21 1-3 career innings against the Dodgers.
Adrian Gonzalez made it 8-4 with a two-run double in the seventh off the glove of a diving Holliday.
Rookie Shawn Tolleson (2-1) pitched 1 1-3 innings of hitless relief for the victory after the Dodgers got starter Chris Capuano off the hook. Capuano was charged with four runs -- two earned -- and six hits in four innings.
The temperature was 96 degrees when Capuano threw his first pitch, and the 34-year-old left-hander grew even hotter under the collar in the second inning when Yadier Molina drove an 0-2 pitch to left-center for his 19th homer and Matt Carpenter added his sixth of the season two batters later. It was the 12th time Capuano allowed two homers in an inning during his eight big league seasons.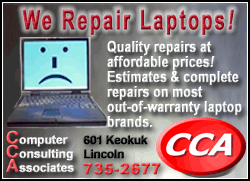 The Dodgers, averaging only 1.6 runs over their previous eight games, got on the board in the bottom half when Gonzalez led off with a double and scored on a groundout by Cruz, but the Cardinals extended their lead to 4-1 in the third when Carlos Beltran reached on a two-out throwing error by shortstop Ramirez and Matt Holliday cashed it in with his 27th home run.
The Dodgers responded in the bottom half when Ethier got the green light from manager Don Mattingly on a 3-0 pitch and drove his 18th homer deep into the pavilion seats in right-center after a two-out walk to Shane Victorino -- back in the leadoff spot for the first time since Aug. 27 with second baseman Mark Ellis getting the night off.