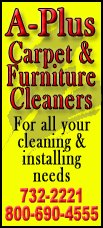 A change will have to be made to the budget for the county clerk's office. The line item could be increased from $93,000 to $106,493.50. The item in question concerns expenses that will have to be paid due to elections. The adjustment will be brought to the full board for approval.

Chuck Ruben, committee chairman, indicated that funding from the Viper Mine and Monsanto needs to be reflected in the new budget. It was determined that $30,000 should be added to the enterprise zone fees that will be coming in. Those businesses pay the fees to be considered part of the enterprise zone. Previously, these fees were not listed.

"We've probably been failing to budget for it for several years," said Ruben.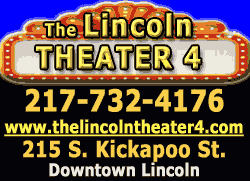 Changes have been made to funds concerning building and grounds activity. Funds for elevator services dropped by $5,000, and utility funds dropped by $10,000. Ruben also reported an error in the form of a $5,000 finance committee adjustment. No such adjustment is set for approval. The expenses for courthouse grounds have also been moved to the farm section of the budget as of last month, and $5,000 was added to the line item.
Jan Schumacher reported that the insurance premium at the end of this year will be $217,135. "Next year, it will increase slightly, but we don't know the amount yet," she said. The line item providing the necessary funds will be adjusted to $230,000 to prepare for any such increases.
In 2010, the county spent $67,000 for the care and support of minors. For the 2011 and 2012 fiscal years, the budgeted amount has been $55,000. The finance committee expects that this trend will continue into the new fiscal year.
Circuit Clerk Mary Kelley commented: "These are fees for mediation, when the court has to appoint a lawyer, if parents are unable to pay."
The line items for Main Street Lincoln and historic sites will need to be exchanged due to a typing error. Main Street Lincoln will receive revenue of $7,500, and historic sites will receive $15,000.
It was debated as to whether or not inactive grants should even be listed on the budget.
"Those are things that really should just drop off, since there is no activity," said Vicki Dugan, county treasurer.
Dugan also asked the committee if the lines could just be renamed to reflect new grants. Ruben indicated that these grants could be removed, but certain blank line items should be left in for the sake of comparing with previous years.
With any changes made after Wednesday, the estimated remaining funds should total around $45,000. Ruben said there is a little room for adjustment.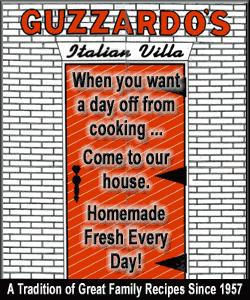 The topic of courthouse salaries was brought up. These employees are not in unions, nor are they elected or appointed officials. However, the money that could be used to give raises will be tied up in paying for bonds in order to pay for the Harris case. To give a 3 percent raise for all of these employees would amount to $40,000, and then to provide $80,000 initial payments on bonds, the board would need $120,000.
"This major criminal trial expense has us in a bind," said Schumacher.
The bonds being borrowed would be a total of $600,000. Part of those funds would cover the cost of moving the trial to a new location, should this occur.
"We can't give everyone a 3 percent raise and then take 2 percent from everybody's budget," said Ruben. "That's not fair to put them (the department heads) in that position. Ultimately, we have to be the bad guy."
Rick Aylesworth commented: "It would be nice to give them something, even if it is 2 percent."
The debate will be brought to the full board as to whether or not any raises can be given or not.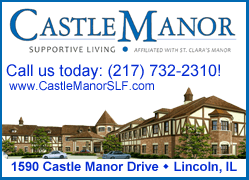 Terry Carlton was absent, so there was no revenue report.
"Revenues are lagging behind, as they always do," said Ruben.
The state income tax is currently behind by nearly $200,000. However, payments are usually received a couple of months late, so it is hard to say just how far behind the state really is.
Currently, the financial committee is reviewing the third draft of the 2013 budget. "We're getting close," said Ruben.
The budget is expected to be voted at the Oct. 16 session and then would be displayed for public view. Final approval is set for Nov. 20.
Committee members present were Chuck Ruben, chairman; Dave Hepler; Bob Farmer; Jan Schumacher; and Rick Aylesworth. Guests included Vicki Dugan, county treasurer; Mary Kelley, circuit clerk; and Sally Gosda, finance representative for the Department of Public Health.
[By DEREK HURLEY]