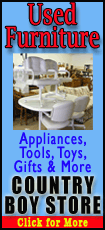 Bill Overton, who oversees the operation, said that more and more people are turning to local agencies for help. This has also been true across the country.

"The country is made up of food networks operating in all states and receive food for distribution from the United States Department of Agriculture," Overton said. "We contract with the Central Illinois Foodbank and make purchases from them, using guidelines from the USDA."

Overton has been with the Lincoln-Logan Food Pantry approximately 10 years and has served as its president the last 6 1/2 years. Norm Newhouse is the pantry's manager.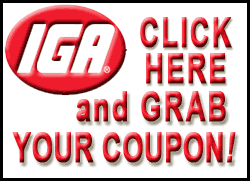 Statistics provided by Overton show that the number of people being served has steadily risen.
"In 2010, for the month of January, we served 1,278 people," he said. "In January of 2012, that number rose to 1,825 people."
Food is donated to the pantry, and 60-plus percent is purchased from the Central Illinois Foodbank and other outlets.
"Most items we purchase are about 19 cents per pound," Overton said. "We did get 10-pound bags of potatoes for 11 cents a pound yesterday," he added.
"Meat items are one of the fastest items that people pick out," he said.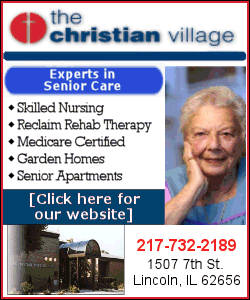 When Overton took over the position of president, people were given bags of food.
"We looked at that and decided it would be a good idea to let people select items themselves, with the number of people in the family determining some of the quantities they wanted," he said.
Some of the shelves at the pantry are fully stocked, others not as abundant. However, with the pantry operating from 9 to 11 a.m. on Tuesdays and from 2 to 4 p.m. on Thursdays, supplies don't last long.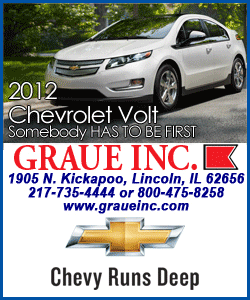 According to Overton, the second Wednesday of each month is set aside for senior citizens and those who are disabled. On the days the pantry is open, there are about 10 to 15 volunteers helping out.
"For people unable to get out, proxy servers can pick up food for those individuals," Overton said. "If any individual would like to serve in a role as proxy for a person they know, or for a person that we have identified, he or she can contact the food pantry."
Several local businesses help by donating food to the pantry.
"Each week, Kroger's gives us bread and pastry items, and then we buy an additional 86 loaves a week," Overton said.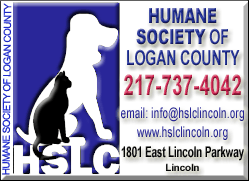 Sysco also donates food items that are good but don't meet certain packaging requirements and would otherwise be rejected by the original buyer.
"The postal employees' annual food drive is divided between the food pantry, Holy Family Church and Community Action," he said.
"IGA has also been instrumental in helping us in our purchases," he added.
Anyone wanting to volunteer their services can contact either Overton or Newhouse at the food pantry, located next to the Methodist church, at the intersection of Logan and Broadway streets. Monetary donations can be made to the Lincoln-Logan Food Pantry at Box 773, Lincoln, IL 62656.
[By FUZZ WERTH]