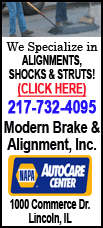 Although the scoreboard correctly read that Lincoln was losing, it was nevertheless a proud, hopeful moment for Lincoln, whose roster size was again dramatically outnumbered by their opposition.

But it was also a short-lived moment. The Titans, ranked No. 3 in this week's Class 6A Illinois Associated Press poll, displayed their offensive firepower quickly, scoring two touchdowns in the final three minutes to take a 28-7 lead into halftime and ultimately defeating the Railers by a final score of 63-14.

It may seem silly to some to find positives in a 49-point loss, but for coach Andy McDonald and many others close to the program, it was hard not to be encouraged by competing well with a legitimate state championship contender for the game's first 21 minutes.

What if the Railers hadn't surrendered two lightning-quick touchdowns in the first half's final minutes?
"That would have been great," said McDonald. "It would have been a huge morale-booster to have gone into halftime against them down 14-7. It just didn't work out that way."
Trailing 14-0, Lincoln put together an 80-yard touchdown drive that McDonald estimated was "15 or 16 plays."
The drive was punctuated by an ad-libbed 6-yard touchdown scramble from junior quarterback Austin Krusz. Following a well-executed extra point, the Railers were within a touchdown.
"That was great. Austin is a great athlete and a tough kid," said McDonald of Krusz's touchdown run. "He's been extremely committed. That was a great sign of maturity, to see that there wasn't anything there and using his athleticism and speed and making a hard run into the end zone."
After the Titans scored quickly to open the third quarter, the Railers put together another lengthy touchdown drive; Cody Heidbreder's 17-yard touchdown scamper capped a 75-yard journey to the end zone.
Chatham responded with 28 more unanswered points to bury Lincoln. But McDonald was still able to stay positive, with hopes to build on the night's success on the offensive end.
"We saw a lot of good things," said McDonald. "We probably put together our best drives of the season against the No. 3-ranked team in the state that's a perennial power. Our guys fought very hard. They did what they're supposed to do.
"They stuck on blocks, they ran hard. That was great to see. Defensively, early in the game, had some great stops. ... I'm proud of the way our guys competed. I told the guys that I hope we come away with a greater confidence of what we're capable of doing."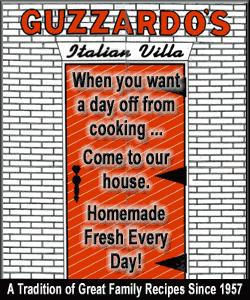 Aside from being optimistic about his team's potential to build on the first 21 minutes, McDonald also left the game with great respect for the talent on Chatham's sideline, especially Titan quarterback Miles McAdams, who finished with 192 yards and three touchdown passes.
"It's hard to pinpoint when they score 63 points on us. They did a lot of things well," said McDonald. "Their quarterback put several balls right on the dime to their receivers. I think he's a weapon out there. Traditionally, they've been known as a running team, but he's definitely got some skills back there and a couple of good receivers who make adjustments if the ball isn't right on the dime. They've got extremely hard-running running backs. They're just a heck of a well-rounded football team."
The Railers were once again led on offense by the running back duo of Heidbreder and Anthony Cannon. Heidbreder finished with 10 attempts for 36 yards and a touchdown, while Cannon had 11 attempts for 49 yards. Conner Schmidt added 18 yards on six attempts for Lincoln, while Krusz had six attempts for 38 yards and a touchdown.
Krusz also had his best passing game of the season, going 8 for 17 for 72 yards with one interception. Dane Eimer led Lincoln's receivers with four catches for 59 yards, with Heidbreder also catching two passes for 10 yards.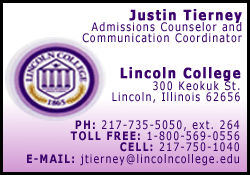 Lincoln returns to Handlin Field next week for the annual homecoming game.
If the Railers can continue to improve and stay focused, they'll have an opportunity to upset a favored Springfield High squad.
"We've got to come out next week and work and stay focused," said McDonald. "It's always a challenge. Even if the intentions of these young men are to come out and get things done, there's a lot of other things going on, a lot of off-the-field excitement. It's easy to get distracted and lose a little bit of focus. We'll see our maturity as a team, see how well we can stay focused and keep getting better each day in practice."
[By JUSTIN TIERNEY]
Justin Tierney's Railer football reports