'Poets in the Parlor' Saturday at Vachel Lindsay Home to feature Maureen Flannery

Send a link to a friend
[September 18, 2012] SPRINGFIELD -- Maureen Flannery, whose award-winning poetry about the human condition reflects her life experiences in Wyoming, Mexico and Chicago, will appear as part of the "Poets in the Parlor" series on Saturday at 2 p.m. at the Vachel Lindsay Home State Historic Site, 603 S. Fifth St. in Springfield.
The free program is sponsored by the Vachel Lindsay Association and the Vachel Lindsay Home State Historic Site.

Maureen Tolman Flannery is a Wyoming rancher's daughter who has lived in Evanston for many years. Her poems scan the breadth of her attachment to landscapes, from the demanding beauty of the Big Horn Mountains and sustaining farmland of the plains, to the culturally diverse streets of Chicago and enigmatic villages of Mexico. Flannery will read her poems about birth and death, children and love, and youth and aging -- poems imbued with wisdom, humor and just plain bafflement at the human condition.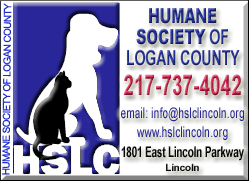 Flannery grew up in a sheep-ranching family in Wyoming. She lived for a while in Mexico, where she became infatuated with the rich complexity of its culture, and later moved to Chicago, where she settled to raise her family of three sons and a daughter. These offspring, along with her husband of 42 years, have provided much raw material for her poetry.
Her volumes of poetry are "Tunnel Into Morning," recently published by Puddin'Head Press, in addition to "Destiny Whispers to the Beloved," "Ancestors in the Landscape," "Secret of the Rising Up" and "Remembered into Life." Her poems have been heard on "Dial-A-Poem, Chicago" and WBEZ's "Metropolis." Her work has been published in more than 100 literary reviews and journals and more than 50 anthologies.
Flannery received a Literary Award from the Illinois Arts Council and was nominated three times for a Pushcart Prize. She is a two-time grand prize winner of Sparrowgrass' Award of Poetic Excellence and first-place winner in the Joanne Hirshfield Memorial Award, WyoPoets, New River Poets, and Poets and Patrons contests.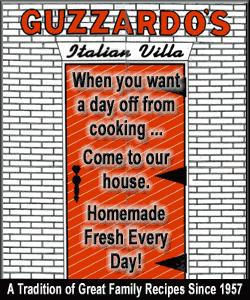 She was one of three poets whose work was selected for Smoke and Mirror Productions' "The Ives of March and Poetry Show," performed at Chicago's Loop Theatre. Evanston Arts Week featured a production of "A Fine Line," a musical theater piece with 60 of her poems as the basic text.
Flannery received her bachelor's and master's degrees in English literature from Creighton University and has taught English as a foreign language for 30 years.
She has been active in end-of-life care and support of home funerals and green burial.
Limited seating is available for the poetry event Saturday. Refreshments and tours of the Lindsay Home will follow.
The Vachel Lindsay Home State Historic Site is the birthplace and longtime residence of poet, author and artist Nicholas Vachel Lindsay, 1879-1931. It is open Tuesday through Saturday from 10 a.m. to 4 p.m. for free public tours.
[Text from file received from the Illinois Historic Preservation Agency]