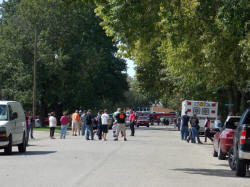 Worried parents filled the streets surrounding the school.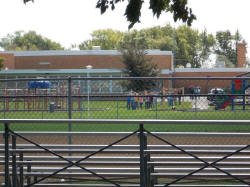 Students were brought out one class at a time, walking from the back of the school to the bus barns with hands over head.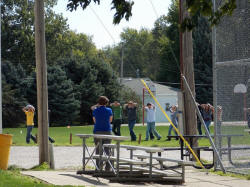 This procedure was for their own safety.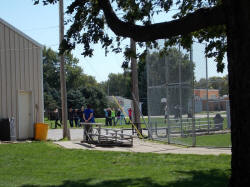 It was a long walk to the bus barn where students reassembled.