1800 Fifth St., Lincoln
217-732-2159
Monday-Friday, 9-11 a.m. and 1-3 p.m.

Mason and Fulton counties


301 S. Dale Drive, Havana
309-543-6988
Monday-Friday, 9-11 a.m. and 1-3 p.m.

DeWitt County


1700 E. Main 105, Clinton
217-935-2455
Monday-Friday, 9-11 a.m. and 1-3 p.m.

Piatt County


1115 N. State St., Suite 102, Monticello
217-762-2421
Monday-Friday, 9-11 a.m. and 1-3 p.m.

Menard County
1118 N. Fourth St., Petersburg
217-632-3137
Tuesday, Wednesday and Friday,
9-11 a.m. and 1-3 p.m.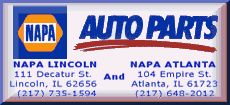 The emergency food pantry is just one of the services and programs that Community Action provides to the community. The agency's Community Service program also provides eligible residents with rental assistance, household goods, college scholarships, holiday baskets and small business loans, to name a few.
For more information, call Katie Slightom, Community Services program director, Katie Slightom at 217-732-2159 ext 243 or email kslightom@capcil.org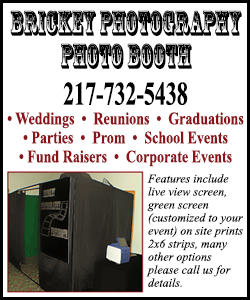 For transportation, if you are calling from outside of Lincoln, call the 1-866-930-8212 toll-free phone line at least 24 hours before you need a ride, and make arrangements with the dispatcher. The hours of operation are Monday-Friday, 7:30 a.m.-4 p.m.
The fare schedule is available at www.capcil.org/transportation.htm. Seniors, age 60 and up, are still eligible to ride for a suggested donation.
The program looks forward to providing safe, cost-effective and efficient transportation to residents.
Community Action Partnership of Central Illinois is a not-for-profit agency serving the low-income and senior populations of six counties in central Illinois. For more information, visit www.capcil.org.
[Text from file received from Community Action Partnership of Central Illinois]