The hosts of the event include Farm Bureaus from Sangamon and surrounding counties, the University of Illinois Extension, Illinois Farm Bureau, Illinois Department of Agriculture and Illinois Specialty Growers Association. Buyer participants will include grocery retailers, food service distributors, direct-to-consumer distributors and restaurant chef buyers.

"The Meet the Buyer events have proven to be popular venues for farmers who want to make contact with the decision-makers of grocery stores, food service distributors, restaurants and other types of market channels," said Cynthia Haskins, manager of business development and compliance for Illinois Farm Bureau.

Buyers will be in attendance to provide an overview of their organization and their procurement needs. Farmers will have the opportunity to meet with buyers one-on-one.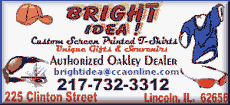 "In this industry, the difficulty for producers often lies in making the right connections," said Kendra Buchanan, local foods liaison for the Illinois Department of Agriculture. "These events are the perfect setting for the proper people to meet and begin building working relationships."
The event not only serves to connect producers with buyers, but also helps to promote locally grown foods by making them available to consumers in local grocery stores and retail outlets.
"As we see the expansion of local food demand, it seems only natural that we would look for direct interaction with food distributors and retailers to showcase and make available the products of central Illinois," said Jim Birge, manager of the Sangamon County Farm Bureau.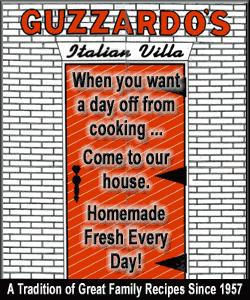 Speakers at the event include University of Illinois Extension specialist Deborah Cavanaugh-Grant, who serves as an educator on local food systems and small farms in Logan, Menard and Sangamon counties. She will present information about the Market Ready program and conduct Good Agriculture Practices, or GAP, training sessions.
The event will begin at 9 a.m. and is open to farmers from throughout Illinois. Farmers may attend at no cost but need to register by Sept. 24. To register, call the Sangamon County Farm Bureau at 217-753-5200.
The Illinois Farm Bureau is a member of the American Farm Bureau Federation, a national organization of farmers and ranchers. Founded in 1916, IFB is a nonprofit membership organization controlled by farmers who join through their county Farm Bureau. IFB has a total membership of 412,177, a voting membership of 82,550 and represents 2 out of 3 Illinois farmers.
[Text from file received from Illinois Farm Bureau]