The grantees are:
Mental Health Centers of Central Illinois

The H Group

New Age Services

Human Service Center

DuPage County Health Department.

Lutheran Social Services of Illinois
Mental Health Centers in Central Illinois, an affiliate of Memorial Health System, is a not-for-profit organization providing high-quality behavioral health and developmental disability services in Sangamon, Menard, Morgan, Scott, Logan and Mason counties.
The grantees are community behavioral health care providers across Illinois that offer mental health and substance use treatment services and coordinate care with medical providers. The grants are funded under the Illinois Behavioral Health Integration Project hosted by the Office of Health Information Technology.
"Under Gov. Pat Quinn's health care plan, Illinois is working hard to be sure that our health system is improving health by coordinating care for medical and behavioral issues. By getting this right, we will all be healthier and we will rein in escalating costs," said Laura Zaremba, director of the Office of Health Information Technology. "The award of these grants will accelerate Illinois' progress toward using health information exchange to achieve better health care and support care coordination."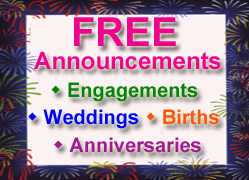 By drawing on new technology solutions, such as ILHIE Direct, a secured messaging solution, sensitive patient information such as diagnoses and medications related to behavioral health can be shared electronically with physicians, with the appropriate release for this information. This breakthrough hails a new day in ensuring that doctors and behavioral health professionals can consult together in real time on treatment planning for individuals with co-occurring medical and behavioral disorders.
These demonstration projects aim to address co-occurring conditions afflicting largely the poor and youth with suicidal tendencies, the severely mentally ill, and individuals with substance use disorders.
"Because of Illinois' stringent mental health confidentiality law, it is nearly impossible to share clinical information in real time with consulting physicians or other health care providers when a patient is in crisis. We have to wait for a patient release of information that we then fax or mail to the physician," said Jan Gambach, president of Mental Health Centers of Central Illinois, whose organization has been funded under these grants. "It creates a real barrier to coordinated care when information critical to a patent's treatment is not available when health care decisions are being made."
One project simply seeks to send referral documents and results of labs and physicals between a medical provider, Caritas, and a substance use treatment facility, New Age Services Corp.
"The current process typically takes up to 10 days in total because we end up driving patient releases and results back and forth in order to carry the paperwork that has been required to address our patient volume," said Gwen Reese, interim CEO at New Age Services. "Doing this electronically will mean we can connect our consumers to care almost immediately, as well as incorporate medical issues into substance use treatment plans much more quickly."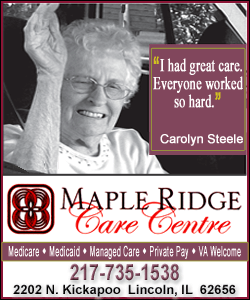 Behavioral health conditions, such as substance abuse or mental health issues, often trigger the onset of chronic ailments such as obesity, hypertension and diabetes. According to the Substance Abuse and Mental Health Services Administration, 68 percent of individuals with a mental health disorder have one or more medical conditions. Of the nearly 60 percent of adults with a medical condition, about one-third have a co-occurring mental disorder. Those with co-occurring mental health disorders experience much poorer health outcomes.
Care coordination provides integrated medical and behavioral services through managed care networks to improve the quality of care and has begun this work with the most complicated patient groups, like seniors and people with disabilities, whose care drives costs. Care coordination is the centerpiece of Illinois' Medicaid reform that is aligned with the federal Affordable Care Act, which has triggered health care reform across the nation.
Health information exchange will allow for the safe and secure exchange of medical and behavioral health records. In Illinois the Illinois Health Information Exchange serves as a transport network that transmits health records from one provider to the next; ILHIE Direct is one of its services.
For a description of each of the six projects and corresponding grant award, see table below.
The Illinois Behavioral Health Integration Project promotes the exchange of health information among behavioral health and medical care providers to achieve better care. Funding for the project has been made possible through a federal grant administered by the National Council for Community Behavioral Healthcare on behalf of the Center for Integrated Health Solutions, a joint project of the Substance Abuse and Mental Health Services Administration and the Health Resources and Services Administration.
To get involved or learn more about the Illinois Health Information Exchange or the Behavioral Health Integration Project, visit http://www2.illinois.gov/gov/HIE/.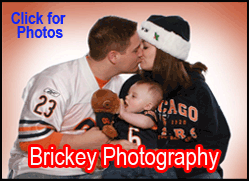 ___
The Illinois Health Information Exchange is a statewide, secure electronic transport network for sharing clinical and administrative data among health care providers in Illinois. The network allows providers to exchange electronic health information in real time and in a secure environment to improve health care quality and patient care. The Illinois Office of Health Information Technology is working with the Illinois Health Information Exchange Authority to support its development.
[Text from Illinois Health Information Exchange news release received from Mental Health Centers of Central Illinois]