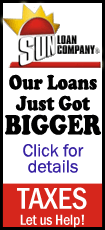 The amateur video of Romney casting 47 percent of Americans as believing they are "victims" who feel entitled to government assistance has burned up the Internet and aired continually on cable television since its release Monday by Mother Jones magazine. It's thrown his campaign off track in a tight race with President Barack Obama and with less than seven weeks until Election Day.
Mother Jones has not disclosed who recorded the remarks. A spokeswoman said that by Wednesday afternoon, the full video and a series of clips had received 5 million page views on the magazine's website and 3 million more views on YouTube.
In a presidential race noteworthy for the intensity of its televised advertising -- Obama, Romney and their allies are on track to spend about $1.1 billion on campaign commercials this year -- the impact of the leaked video has been particularly stark.
While both sides have deployed scores of highly produced ads aimed at swaying a small group of undecided voters in a handful of battleground states, the decidedly low-tech Romney video has done far more than any one commercial to sway the national political conversation.
There's no doubt campaigns will continue to rely on TV ads as an important component of their communications strategy. But they also can't ignore the proliferation of camera-equipped smartphones and amateur videographers eager to capture candidates in unvarnished and potentially revealing situations.
"It's the democratization of information. One video can offset millions of dollars in campaign ads," said Darrell West, director of the Center for Technology Innovation at the Brookings Institution in Washington. "The Internet is now the great equalizer -- videos can go viral and be seen by millions of people for free."
Amateur videos have played a significant role in international incidents. In Iran, bystanders captured the shooting death of a woman named Neda Agha Soltan during protests against that country's disputed presidential election in 2009. The video circulated widely online and in social media, becoming one of the enduring symbols of the clash between government forces and pro-democracy activists.
While not shot by amateurs, the trailer for the anti-Islam movie "Innocence of Muslims" also showed the powerful combination of moving images and the far-reaching Internet. The film has been linked to an outburst of violent protests in the Middle East and controversy in other parts of the world.

In the U.S. in 2006, Sen. George Allen, R-Va., was captured on video referring to a mixed-race Democratic campaign videographer as "macaca." The term is considered a racial slur in some countries, but Allen at the time said he meant no racial intent. Footage of the encounter went viral online, forcing Allen on the defensive in the closing weeks of the campaign. He narrowly lost re-election to Democrat Jim Webb and is now running for the seat again.
Obama, too, has been scorched by amateur recordings. In 2008, at a San Francisco fundraiser, Obama was caught on tape suggesting "bitter" small-town voters "cling to their guns or religion or antipathy toward people who are not like them." The remarks were recorded by an Obama campaign donor who doubled as a citizen journalist for The Huffington Post. The episode helped reinforce skepticism about Obama among many white working-class voters that polls show persists to this day.