Today's highlight in history:
On Sept. 20, 1962, James Meredith, a black student, was blocked from enrolling at the University of Mississippi by Democratic Gov. Ross R. Barnett. (Meredith was later admitted.)
On this date:
In 1519, Portuguese explorer Ferdinand Magellan and his crew set out from Spain on five ships to find a western passage to the Spice Islands. (Magellan was killed enroute, but one of his ships eventually circled the world.)
In 1870, Italian troops took control of the Papal States, leading to the unification of Italy.
In 1873, panic swept the floor of the New York Stock Exchange in the wake of railroad bond defaults and bank failures.
In 1884, the National Equal Rights Party was formed during a convention of suffragists in San Francisco; the convention nominated Belva Ann Bennett Lockwood for president.
In 1911, the British liner RMS Olympic collided with the Royal Navy cruiser HMS Hawke off the Isle of Wight; although seriously damaged, the Olympic was able to return to Southampton under its own power.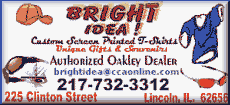 In 1947, former New York City Mayor Fiorello La Guardia died.
In 1958, Martin Luther King Jr. was seriously wounded during a book signing at a New York City department store when Izola Curry stabbed him in the chest. (Curry was later found mentally incompetent.)
In 1967, the Cunard liner RMS Queen Elizabeth 2 was christened by Britain's Queen Elizabeth II in Clydebank, Scotland.
In 1973, in their so-called "battle of the sexes," tennis star Billie Jean King defeated Bobby Riggs in straight sets, 6-4, 6-3, 6-3, at the Houston Astrodome.
In 1979, Jean-Bedel Bokassa (boh-KAH'-sah), self-styled head of the Central African Empire, was overthrown in a French-supported coup while on a visit to Libya.
In 1980, Spectacular Bid, ridden by Bill Shoemaker, ran as the only entry in the Woodward Stakes at Belmont Park in New York after three potential challengers dropped out in horse racing's first walkover since 1949.
In 1996, President Bill Clinton announced that he was signing the Defense of Marriage Act, a bill outlawing same-sex marriages, but said it should not be used as an excuse for discrimination, violence or intimidation against gays and lesbians.
Ten years ago: President George W. Bush appealed to a reluctant Russian President Vladimir Putin to back a new U.N. resolution that would threaten Iraq with war if it did not disarm; Russian officials indicated there might be room for compromise. William Rosenberg, founder of the Dunkin' Donuts chain, died in Mashpee, Mass., at age 86.