IDOT, secretary of state and AAA launch National Child Passenger Safety Week
Seat checks available Saturday statewide

Send a link to a friend
[September 20, 2012] SPRINGFIELD -- On Tuesday, the Illinois Department of Transportation, Illinois Secretary of State Jesse White's office and AAA joined efforts to launch the 2012 National Child Passenger Safety Week in Illinois. The annual campaign brings attention to the importance of properly securing all children in appropriate car seats, booster seats or standard seat belts. The week concludes with National Seat Check Saturday, when certified child passenger safety technicians will provide free advice and hands-on child safety seat inspections at 80 events across Illinois.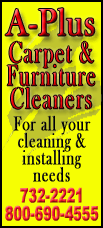 This year's campaign, titled "Cookies, Cuddles and Car Seats," is aimed to create awareness of the role grandparents play regarding the overall well-being of their grandchildren when traveling.

"Our children and grandchildren depend on us to keep them safe and secure," said Illinois Transportation Secretary Ann L. Schneider. "IDOT works diligently each day to further improve our effective child passenger program and, most importantly, to help ensure our loved ones travel safely on state roadways."

Motor vehicle crashes are the leading cause of death for children age 1 through 12 years old. Based on National Highway Traffic Safety Administration crash data, an average of two children age 12 or younger in a passenger vehicle were killed and 325 were injured each day in 2010. This fatality rate could be reduced by nearly half if the correct car seat were used. In addition, statistics show that 3 out of 4 children are not as secure in the car as they should be, due to improper car seat usage. Using the correct restraints in passenger cars reduces infants' chance of fatal injury by 71 percent and for toddlers by 54 percent.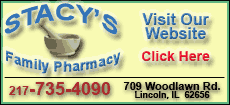 "Since one of the leading causes of death and injury for children is automobile crashes, parents should make sure that everyone who cares for their children are transporting them properly," White said. "Three out of 4 child safety seats are improperly installed. Many grandparents are caregivers, and this year's Child Passenger Safety Week focuses on encouraging them and others to get seats checked to ensure that little ones are properly secured," White said.
"In a recent AAA survey of Illinois grandparents, nearly 60 percent of those surveyed drive at least monthly with their young grandchildren in the car," noted Brad Roeber, regional president of AAA Chicago. "It's critical, then, that we're reaching these grandparents with the important message that their grandkids need to be properly buckled in car seats every trip, every time."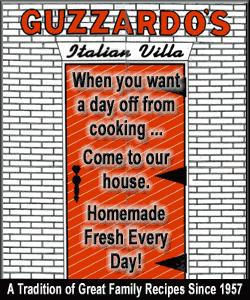 According to manufacturer instructions, parents and grandparents are encouraged to follow NHTSA's car seat recommendation to keep children in their specific restraint types for as long as possible. For maximum safety, a parent or caregiver should have the car seat installation inspected by a certified child passenger safety technician to ensure their children are in the right seats for their age and size. Additional guidelines are as follows:
Rear-facing seats must remain in the back seat from birth of child to the height and weight limit of the seat, recommended up to 2 years old, but at a minimum age of 1 and 20 pounds.

Forward-facing seats must be placed in the back seat after the child has reached the height or weight limit of the rear-facing seat, to about age 4 and 40-65 pounds.

Booster seats should be placed in the back seat for children from age 4 to at least 8.

Safety belts are for children age 3 or older and taller than 4-foot-9.
In addition, all children age 13 or younger should ride in the back seat. As of Jan. 1 this year, safety belt use has been required in all seated positions.
For more information on child passenger safety and on statewide seat checks taking place Saturday, visit www.buckleupillinois.org.
[Text from Illinois Department of Transportation file received from the Illinois Office of Communication and Information]