Together for Lincoln receives grant from Woods Foundation

Send a link to a friend
[September 20, 2012] The Woods Foundation has awarded Together for Lincoln a $5,000 grant to use on weatherization projects. In addition, the Woods Foundation has agreed to provide TFL with up to $10,000 in matching funds to be used for other community projects.
The foundation referred to the additional money as a "challenge grant" and pledged to match individual and business donations TFL receives between now and the end of the year on a dollar-for-dollar basis, up to $10,000.

Anyone wishing to provide a monetary donation to apply toward the matching grant can do so online at www.togetherforlincoln.com; by sending a check to P.O. Box 501, Lincoln, IL 62656; or through participating churches.

"With typical fundraisers, we plan to clear about 50 cents for every $1 earned," said Dustin Fulton, preaching minister at Jefferson Street Christian Church and public relations coordinator for TFL. "However, with this matching grant we will be able to clear $2 for every $1 given. This means we could clear four times the amount we normally would on a fundraiser, and that money would all go directly back into helping our community."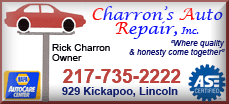 The gift was made possible through the generosity of Robert J. Woods and Joan Jarrett Woods through the Woods Foundation in Lincoln. Mr. Woods and his family were long-standing members of Trinity Episcopal Church.
"I think it is really great that Trinity Episcopal is one of our partner churches, and the generosity of some of their former members continues to perpetuate today," said Fulton.
Together for Lincoln became a 501(c)(3) organization this past year, which allowed the group to apply for grants for the first time to assist in efforts to serve the community. The organization also received a $10,000 grant this year from the Energy Assistance Foundation for installing more than 100 windows in 30 homes around Lincoln. The additional $5,000 grant from the Woods Foundation will allow TFL to complete all approved weatherization requests it has received.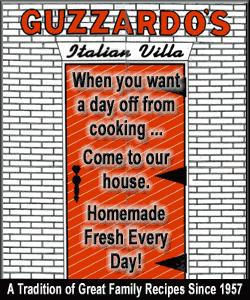 "This really allows us to equip our volunteers to take the ministry to heights that it has never been before," Fulton said.
Together for Lincoln will have its project day this year on a Saturday, Sept 29. The projects start at 8 a.m. and finish by 5 p.m. and are varied in duties. There is still a great need for volunteers to assist with projects throughout the community. Fulton said volunteer numbers are behind average, and several hundred more people are still needed to help in order to meet the needs.
"We need everything from those gifted in carpentry skills to those gifted to visit people in the nursing home and everything in between," Fulton said.
Volunteers can sign up ahead of time online at www.togetherforlincoln.com, or pick up a paper application at The Oasis, the State Bank of Lincoln Wal-Mart location or at any participating church. Volunteer signup on Sept. 29 will be at Latham Park any time after 8 a.m.
There will also be a community worship service at 7 p.m. Sept. 30 in the Hargrove Chapel at Lincoln Christian University.
[By DARA BROCKMEYER]