In the U.S., the railroad Norfolk Southern warned that it's shipping fewer goods, and the government gave investors another reminder that the job market remains weak.
The Standard & Poor's 500 index fell 0.79 of a point to close at 1,460.26. The Nasdaq composite index dropped 6.66 points to 3,175.96. Three stocks fell for every two that rose on the New York Stock Exchange.
Stock-market indexes reached four-year highs last week after the Federal Reserve unveiled a new plan to support the economy. Clark Yingst, chief market analyst at the securities firm Joseph Gunnar, said economic reports continue to draw a picture of an economic recovery stuck in low gear. To Yingst, it's hard to find any reason for stocks to climb much higher.
"You do have to wonder what the next catalyst is going to be," he said.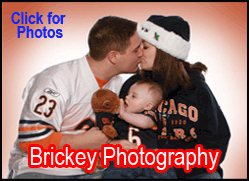 The Labor Department reported that 382,000 people applied for unemployment benefits last week, more than economists had expected. When applications consistently top 375,000, it suggests hiring is too weak to lower the unemployment rate.
More evidence of sluggishness came from Norfolk Southern. The railroad said late Thursday that falling coal prices and a drop in shipments will likely drag down quarterly earnings. That followed a warning from FedEx earlier this week that global trade has slumped to recession levels. Norfolk Southern's stock sank $6.58 to $66.11.
In other trading, the Dow Jones industrial average gained 18.97 points to 13,596.93. Kraft Foods led the Dow up with a 1.9 percent surge, ending up 76 cents at $41.60.
Stronger earnings pushed ConAgra Foods up 6.2 percent. The maker of Healthy Choice packaged meals and Slim Jim beef jerky said its profit more than doubled, helped by lower food costs and a strong gain from a hedge on commodity prices. ConAgra's stock rose $1.59 to $27.24.