Several prominent travel gurus say it's too early to "book away" from American. They say the number of canceled flights is still small and that American can find room on other planes for displaced passengers.
The airline expects to cancel up to 2 percent of its total flights through the end of October because of a dispute with pilots. Even if passengers find other flights, it's a setback for American, which is struggling to reverse years of heavy losses.
American executives believe pilots are calling in sick and crews are slowing operations by filing huge numbers of maintenance reports to punish the company for imposing tough cost-cutting measures as part of its bankruptcy reorganization.
The union insists pilots are reporting to work as usual, and it blames the cancellations on company mismanagement and problems with old planes.
American has already canceled 300 flights this week, or 1.25 percent of its schedule. That number is sure to rise. On Sunday and Monday, American scrapped more than 5 percent of its flights.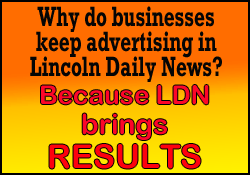 The percentage of American flights arriving late has ballooned. On Sunday, Monday and Tuesday, fewer than half its flights arrived on time, according to flight-tracking service FlightStats.com.
At midday Thursday, 62 percent of American flights were on time, compared with at least 90 percent at United, Delta and US Airways, FlightStats' figures showed.
Bruce Hicks, a spokesman for parent company AMR Corp. blamed pilot sick leave, which he said is running 20 percent higher than a year ago. There has also been a "significant" increase in pilots calling in maintenance requests, often right before scheduled departure, he added.
Hicks said American has enough pilots and until recently had been posting its best on-time numbers in years. He said the airline was contacting passengers and giving them options such as letting them fly standby on earlier flights at no extra charge.
Former AMR CEO Robert Crandall said passengers will jump to other airlines.
"You can be sure it is happening already," said Crandall, who ran American for 13 years when the airline was known for innovations such as its frequent-flier program and for strikes by union employees. "Every time the pilots pulled a job action, the public books away."
American has a long history of poor labor relations. It endured strikes by flight attendants and pilots in the 1990s. Workers accepted pay cuts in 2003 to keep the company out of bankruptcy, then were enraged when hundreds of management employees received bonuses that for a few topped $1 million.
The tension has increased since AMR filed for bankruptcy protection in November. In April, American's three unions threw their support behind a potential takeover bid from US Airways Group Inc.
While unions for flight attendants and ground workers accepted new cost-cutting measures this year, the 8,000 members of the Allied Pilots Association rejected the company's last contract offer. AMR answered by getting a federal bankruptcy judge's permission to impose new pay and work terms on the pilots that include cuts in benefits and more outsourcing of flying to other airlines.
Union leaders say pilots are angry but aren't sabotaging the company.
"There is no organized sickout that APA is involved in, absolutely not," union spokesman Gregg Overman said.
Statistics provided to the union by American show that 564 pilots, or 7.5 percent, called in sick Tuesday. That's the second-highest rate for the 18th day of each month over the past year, but the sick rate was at least 6 percent in nine other months. It peaked at 9.5 percent in October 2011.