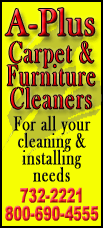 S&P said the outlook for the rating is "negative," and noted that the company faces risks in stabilizing both its businesses.
The ratings agency said the company has experienced "sharply negative" trends in student enrollment and profitability since 2010 as a result of regulations that restrict its ability to market its services.
The company is also trying to revise the way it does business to reduce student loan default rates, which have contributed to lower enrollment the at the Kaplan test preparation and distance learning unit.
At "BBB", the company's long-term rating is one notch below the previous "BBB+" rating. It is two notches above junk bond status.