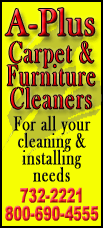 The government said Thursday it expected the economy would shrink 2.4 percent in 2012, double its earlier projections of a 1.2 percent contraction. For 2013, the government said it expected the economy would contract 0.2 percent, after earlier predicting a modest 0.5 percent growth.
Premier Mario Monti, who has pushed through painful tax hikes and austerity measures to save Italy from its debt crisis, said that despite the forecasts, the trend for the second half of 2013 was positive and "we can see the light of renewal."
Meanwhile, Italy's budget deficit is expected to increase to 2.6 percent of its gross domestic product in 2012 and 1.6 percent the following year. The country, the third-largest economy in the 17-country group that uses the euro, has a GDP of euro1.58 trillion ($2.05 trillion).