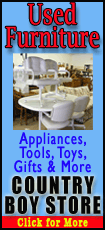 The dividend, payable Nov. 2 to shareholders of record on Oct. 12, will rise to 33.5 cents from 28.5 cents.
CEO David Novak says the company's dividend has more than doubled over the past five years.
Companies often spend their cash gained from strong performances on shareholder dividends or stock buybacks. Yum's revenue grew by nearly a third in the five years through 2011. The Louisville, Ky., company has nearly 38,000 restaurants around the world.
Shares fell 8 cents to $67.75 in afternoon trading. The stock is up 15 percent in 2012.