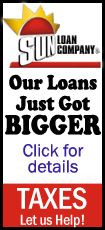 The retailer has tried to adjust pricing, merchandise and store design, but its efforts have turned off loyal shoppers and failed to draw new ones as it hoped. That led to disastrous financial results this year and forced the company to change its strategy.
While CEO Ron Johnson emphasized at an analysts' meeting in Dallas on Wednesday that change will take time, some investors weren't willing to make another long-term bet on the retailer.
Shares plunged 11.2 percent to close at $25.83 Thursday.
J.C. Penney's revamp has been painful. The retailer did away with coupons and frequent sales in favor of "everyday low pricing" earlier this year, but the move upset and confused some shoppers. So it brought back some sales and tweaked its advertising in July.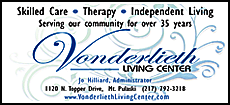 J.C. Penney is still trying to overcome that misstep and slow sales. It expects the financial drag will linger through the year but thinks new store designs will help its business in the long run.
The Plano, Texas, company unveiled a new store prototype Wednesday that got great reviews. It features an array of mini-boutiques with brand names such as Disney, Liz Claiborne and Carter's that build on its earlier success with brands like Levi's and Sephora that put stores within its stores to draw new shoppers. The company also will widen its aisles and introduce new self-checkout options to improve the shopping experience. And it is adding coffee, candy and gelato stands to keep shoppers hanging around.
J.C. Penney hopes the stores will help move its image from dowdy and dated to upscale and trendy, without losing its value edge. Some industry experts remain skeptical.
"We want to believe this can work, and longer term, we think it will. But this has been, and will likely continue to be a roller coaster ride with many ups and downs," Nomura Equity Research analyst Paul Lejuez said in a research note, in which he kept a "Neutral" rating on the company's shares.
The analyst said the company's ideas are impressive and transformative. However, he remains concerned about when sales will turn around and the execution risks that come along with some of the big changes. He also questioned the company's plans to only improve 700 of its 1,100 stores.