History in the skies over central Illinois:
Ford Tri-Motor

Send a link to a friend
[September 21, 2012] BLOOMINGTON -- If you were in Bloomington on Thursday and looked up, you might have seen a little history repeat itself. Or, if you are up there Friday, Saturday or Sunday, you might also get a view of history repeating itself.
A 1929 Ford Tri-Motor airplane made a weather-perfect appearance. Owned by the Experimental Aircraft Association, the Tri-Motor makes appearances throughout the country, generally at chapter-sponsored cities, such as in Bloomington by EAA Chapter 129.

The Tri-Motor was developed by Henry Ford to meet, in his mind, a future need for air travel. Nicknamed "The Tin Goose," the craft was initially sold to Pitcairn Division of Eastern Air Transport, later to become Eastern Airlines.

With only 200 built, the plane brought to Bloomington -- "High on America," tail number N8419 -- is one out of only 12 that still exist, and not all are in flying condition.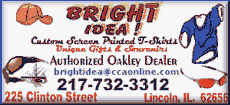 After being used by Eastern, it was then put to use by Cuba to fly between Havana and Santiago de Cuba, and then by the government of the Dominican Republic. It returned to the United States in 1949 to barnstorm throughout the country.
In 1950 it was sent to Arizona to be refitted for use to fight fires and then modified for use by smoke jumpers. It was also used in various other businesses, including crop dusting and public rides, and was the primary setting in "The Family Jewels," a Jerry Lewis comedy.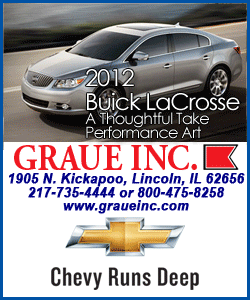 In 1973, the plane performed at EAA's fly-in at Burlington, Wash. While there, a thunderstorm ripped it from its tie-downs, threw it 50 feet, and the plane landed on its back.
The EAA purchased the salvaged plane and started a 12-year process of restoring and fitting it with three Pratt and Whitney engines. It made its debut flight in 1985 in Oshkosh, Wis., at EAA's annual convention and then was displayed at the AirVenture Museum until 1991.
It then returned to taking passengers on rides, providing a nostalgic view of the first steps of a newly born industry. Those steps have taken us to the moon and back.
[By FUZZ WERTH]