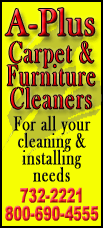 Perhaps the most sensible answer is that it's a week of celebration of your hometown, where all who hail from that "home" can "come" back and feel a sense of pride.

It's been an especially fun week for Lincoln senior Cody Heidbreder, who has in some ways had a season-long homecoming to the sport of football.

Heidbreder didn't play football as a junior but has gradually emerged as a key offensive threat for the Railers this season.

"Last year, I was pretty much just thinking of baseball," says Heidbreder. "I started to miss football a lot. All of my friends started talking to me about it again. I just got talked into it and I came back out."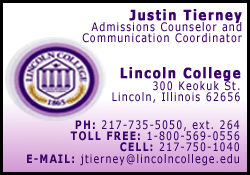 Through Lincoln's first four games, Heidbreder has 219 yards on 42 carries, trailing teammate Anthony Cannon by only one yard for the team lead. Heidbreder has also caught six passes for 76 yards and handled kickoff duties for the majority of the season.
He leads the team in touchdowns with four, including a highlight-reel 17-yard touchdown scamper in last Friday's 63-14 loss to Chatham. Heidbreder broke a tackle to get to the outside, then tiptoed around multiple Titan defenders to reach pay dirt on the play.
Like most of his senior teammates, Heidbreder also plays both ways, starting as a linebacker on defense.
Lincoln coach Andy McDonald said Heidbreder has been a model citizen, and the coach is clearly happy to have him "home" on the football field.
"It's been great. He is helping us on both sides of the ball," said McDonald. "Cody is one of the best athletes in the school. When he came out, that was a big boost to our team.
"Even more so than that, I'm happy that he has come out and worked his tail off every day. He's had a great attitude and a great work ethic. He's been not only a good defensive and offensive player, but a leader out there also."
As much as McDonald enjoys having Heidbreder on his team, Heidbreder seems to enjoy being back on the field even more.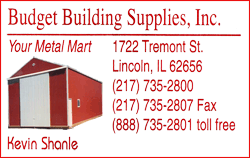 "I've been practicing hard every week. (Offensive coordinator Davis Hodom) and coach Mac, all of the coaches, they've just done a good job of preparing us for every team, and that helps us out."
The latest football role Heidbreder has taken on is as a coach -- for the senior girls in the homecoming week powder puff football game.
"It's been a blast," said Heidbreder of the homecoming week festivities.
"I've been helping with all of the girls in powder puff, the Wacky Olympics and getting ready for the big game, pretty much."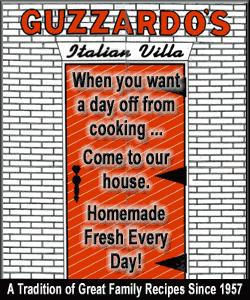 High-scoring Senators present problems
Heidbreder said the key to the homecoming game will be how Lincoln's defense competes with the Springfield Senator offense.
It's not hard to see why he may feel that way.
Although the Senators enter the game with a modest 2-2 record, they are averaging 31.7 points per game. Their two losses come against Central State Eight heavyweights Rochester and Sacred Heart-Griffin.
As large as their offensive numbers are, Springfield has struggled defensively in recent weeks. SHG scored 62 points against the Senators, and Rochester followed last week with a 56-point outburst.
Lincoln is hoping to have a low-scoring affair.
"Stopping them on defense," said Heidbreder when asked for his key to a Lincoln victory. "They've put up quite a bit of points, but they've also given up a lot of points. I think if our defense stays strong, we should be good."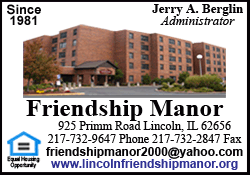 For McDonald, it comes down to tackling.
"We will have to tackle well. Just like every game, we preach that we've got to get multiple guys to the ball and wrap up," said the coach. "They're going to have good speed, some guys running hard with the ball, and we've got to be able to get off blocks and getting to the ball carrier."
Time for fun -- on the field
In the aftermath of last week's game, McDonald echoed the same sentiments of football coaches across the country when it comes to homecoming week.
He encourages his players to have fun and enjoy the week's festivities, but, don't lose sight of the most important thing -- the game on Friday night.
So far, the coach has been pleased with what he's seen.
"I think that the focus has been good in practice," said McDonald. "And the guys have still been able to participate in the evening events, have fun and enjoy the excitement. We'll hope that the focus continues into tomorrow night also."
Kickoff is set for 7 p.m. at Handlin Field.
[By JUSTIN TIERNEY]
Justin Tierney's Railer football reports