On Friday, Crystal walked the red carpet for a screening of his latest film, "Parental Guidance," which opens in theaters later this year and co-stars Bette Midler and Marisa Tomei.
"It was exhausting," Crystal said of his babysitting experience as he walked the red carpet in New Orleans. Crystal said the movie is a fun, touching and comedic take on "the phenomenon of being able to take care of your kids' kids."
The film's director, Andy Fickman, said it was "a dream opportunity as a director to work with two comedy geniuses" in Crystal and Midler.
Fickman, who also walked the red carpet, said he was drawn to the story because many people can relate to the subject matter.
"Every generation thinks they know more than the previous generation," Fickman said. "We all like to talk about how we were raised."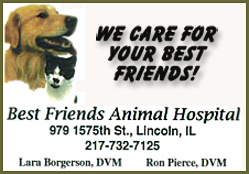 Crystal starred in the hit films "City Slickers" and "When Harry Met Sally" and has hosted the Academy Awards nine times. He said he hasn't been approached to host the Oscars for a 10th time but he'd be up to the challenge.
"I'm always willing to do it," he said. "We'll see what they decide, and if it's me that's great, and if it's not, then good luck to whoever is going to do it."
Crystal turns 65 next year and has made a career out of turning his life into comedy: "City Slickers" was a story of mid-life crisis. The actor is also working on a book that will be part memoir with jokes about getting older.
"It's about learning how to navigate the world when the world is moving faster and you're not," he said.