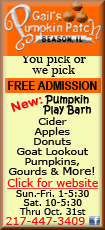 Jose Sosa Orantes was turned over Friday by officials in Canada, where he had been in custody since last year on U.S. charges of lying about his role in Guatemala's war when he applied for American citizenship in 2008, federal authorities said.
Sosa was a member of a Guatemalan military unit known as the "kaibiles" and helped command a unit assigned to track down suspected guerrillas who had stolen military weapons, according to court documents.
According to a 2009 federal grand jury indictment, Sosa and dozens of other soldiers stormed the village of Dos Erres in 1982 and allegedly killed men, women and children as they search for missing weapons. Soldiers bludgeoned villagers with a sledgehammer, threw them into a well, and raped women and girls before killing them, court papers said. More than 150 people died.
Sosa, who lived for many years in Southern California as a martial arts instructor, was charged with one count each of false statement relating to naturalization and procurement of citizenship or naturalization unlawfully. If convicted of both counts, he faces up to 15 years in prison.
"Although he's not being charged with any war crimes here in the United States, our investigation is a very thorough investigation and we do gather evidence on his actual foreign crimes and it's our endeavor to share that with any foreign entity charging him," said Claude Arnold, special agent in charge of Immigration and Customs Enforcement's homeland security investigations in Los Angeles.
Guatemala's civil war, which lasted more than three decades, claimed at least 200,000 lives before it ended in 1996. The U.S.-backed army was responsible for most of the deaths, according to a truth commission set up to investigate the bloodshed.
Sosa is also wanted in Guatemala to face charges for the massacre.