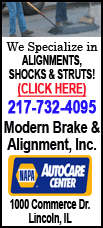 Afghanistan:
The stakes now are similar to what caused the U.S. to invade almost 11 years ago: the threat of more al-Qaida attacks.
President Barack Obama says U.S. forces must not leave until Afghan forces can defend the country on their own. Otherwise the Taliban would regain power and al-Qaida might again launch attacks from there. Republican rival Mitt Romney appears to share that view.
What's often overlooked in the "al-Qaida returns" scenario is an answer to this question: Why, after so many years of foreign help, are the Afghans still not capable of self-defense? And when will they be?
The official answer is by the end of 2014, when the U.S. and its allies plan to end their combat role. The Afghans will be fully in charge, or so it is hoped, and the war will be over, at least for Americans.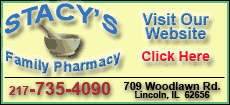 ___
Campaign finance:
This election probably will cost more than $1 billion. Big donors who help cover the tab could gain outsized influence with the election's winner. Your voice may not be heard as loudly as a result.
Recent court decisions have stripped away restrictions on how elections are financed, allowing the very rich to afford more speech than the rest. In turn, super political action committees have flourished, thanks as well to limitless contributions from the wealthy -- including contributors who have business before the government.
Disclosure rules offer a glimpse into who's behind the money. But the information is often too vague to be useful. And nonprofits that run so-called issue ads don't have to reveal donors.
Obama criticized the Supreme Court for removing campaign finance restrictions. Romney supported the ruling. Both are using the lax rules with gusto.
___
China:
The U.S. accuses China of flouting trade rules and undervaluing its currency to helps its exporters, hurting American competitors and jobs. But imposing tariffs could set off a trade war and drive up prices for American consumers.
Tensions now have spread to the automotive sector: The U.S. is seeking international rulings against Chinese subsidies for its auto and auto-parts exports and against Chinese duties on U.S. autos. Romney says he'll get tougher on China's trade violations. Obama has taken a variety of trade actions against China, but on the currency issue, he has opted to wait for economic forces to encourage Beijing to raise values.
Cheap Chinese goods have benefited American consumers and restrained inflation. But those imports have hurt American manufacturers. And many U.S. companies outsource production to China. One study estimated that between 2001 and 2010, 2.8 million U.S. jobs were lost or displaced to China.
___
Economy:
The job market is brutal and the economy weak. Nearly 13 million Americans can't find work; the unemployment rate has been over 8 percent for more than 40 months. A divided Washington has done little to ease the misery.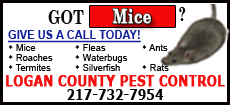 The economy didn't take off when the recession ended in June 2009. Growth has never been slower in the three years after a downturn. The human toll is staggering. Forty percent of the jobless, 5 million people, have been out of work six months or more -- a "national crisis," according to Federal Reserve Chairman Ben Bernanke. Wages aren't keeping up with inflation.
Obama wants to create jobs by keeping taxes low for everybody but the wealthiest, and with public-works spending, clean energy projects and targeted tax breaks to businesses. Romney proposes further cuts in tax rates for all income levels; he'd also slash corporate rates, reduce regulations and encourage oil production.
___
Education:
Education ranks second only to the economy in issues important to Americans. Yet the U.S. lags globally in educating its children. And higher education costs are leaving students saddled with debt or unable to afford college at all.
State budget cuts have meant teacher layoffs and larger class sizes. Colleges have had to make do with less. It all trickles down to the kids in the classroom.
Although Washington contributes a small fraction of education money, it influences teacher quality, accessibility and more. For example, to be freed from provisions of the No Child Left Behind law, states had to develop federally approved reforms.
Romney wants more state and local control over education. But he supports some of Obama's proposals, notably charter schools and teacher evaluations. So, look for them to be there whoever wins the White House.
___
Health care:
America's health care system is unsustainable. It's not one problem, but three: cost, quality and coverage.
The U.S. has world-class hospitals and doctors. But it spends far more than other advanced countries and people aren't much healthier. And in an aging society, there's no reliable system for long-term care.
Obama's expansion of coverage for the uninsured hits high gear in 2014. Obama keeps today's Medicare while trying to slow costs. He also extends Medicaid.