President Barack Obama is spending lots of time campaigning in the most competitive states, and the White House press corps that normally occupies space in the West Wing is out there with him or covering Republican challenger Mitt Romney. Even the noisy and disruptive construction on the North Lawn has wrapped up.
Six weeks from Election Day, the energy and some of the power has shifted from 1600 Pennsylvania Ave. to Chicago, the base for Obama's re-election campaign, and governing has taken a back seat to campaigning, an inevitable shift for any president seeking a second term.
"Welcome to the White House. It's good to be back," White House press secretary Jay Carney said at the start of a recent press briefing. "We don't do this all that frequently these days because we're traveling so much."
For a long time, White House aides had tried to portray the president as more focused on running the country than on running for re-election.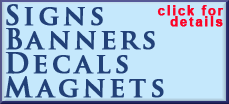 "The president is still spending a vast preponderance of his time on his official duties," Carney said in March as Obama started engaging more directly in the campaign.
Back then, the president traveled once or twice a week to raise money for his campaign, often bracketing his fundraisers with official events to promote policies or to announce executive actions. He kept up a robust public schedule while in Washington, meeting with foreign leaders and holding events to call for congressional legislation.
Now that it's fall, there's little question the balance has fully tipped toward the campaign as Obama seeks a second term in a tough economic environment.
Obama now travels at least three or four days a week for rallies in the most contested states. It's an itinerary that's likely to increase in the final month of the campaign.
When he's in Washington, Obama spends much of his time out of the spotlight. He meets with senior staffers and Cabinet officials and gets national security briefings. He also prepares for the presidential debates, coming in October, and reviews television advertisements for his re-election bid.
His engagement with Congress is as limited as ever, partly because many lawmakers are focused on their own November races.
Last week, Obama spent just one full day in Washington. His only public events apart from the campaign were a ceremony honoring the Minnesota Lynx, the WNBA champions, and a brief appearance before photographers with Myanmar democracy leader Aung San Suu Kyi, where he made no formal comments.
Some White House officials, especially those legally prohibited from engaging in the campaign, say their workloads have lessened and their hours have become more reasonable.