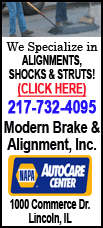 U.S. intelligence indicates that 50 or more people, many of them masked, were responsible for the Sept. 11 assault on the U.S. diplomatic mission in Benghazi. Gun trucks provided added firepower. The attackers set up a perimeter, controlling access in and out of the compound. A first wave of attacks sent the Americans fleeing to a fallback building, where a second group of extremists beset them with precise mortar fire.
Intelligence reports were still coming in, but officials told The Associated Press that what may have initially seemed like a protest over an anti-Islam movie that had spun out of control now showed the hallmarks of a more sophisticated operation.
In a country coming off a civil war, a level of battlefield savvy does not prove the attack on the compound was planned well in advance. How much planning went into the operation and whether it could have been detected or prevented remain unanswered questions, officials said.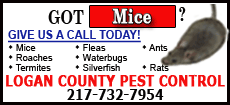 The attacks killed Ambassador Chris Stevens, diplomat Sean Smith and two former Navy SEALs, who U.S. officials said were security officers guarding diplomatic officials. Stevens was visiting Benghazi from Tripoli to preside over the opening of an "American Space" cultural center.
The officials spoke on condition of anonymity because they were not authorized to discuss intelligence reports. They stressed that even now authorities do not have a clear understanding of exactly what happened in Benghazi. FBI agents from New York and Washington were in Libya investigating the attack.
"What happened in Benghazi was a terrorist attack," Secretary of State Hillary Clinton said Friday. "And we will not rest until we have tracked down and brought to justice the terrorists who murdered four Americans."
Officials have not singled out one responsible group, but have focused their attention on Ansar al-Shariah, a Libyan militant group led by a former detainee at the U.S. military-run prison in Guantanamo Bay, Cuba.
Since the civil war that ousted Libyan dictator Moammar Gadhafi last year, the country has been awash with rebels, militias and terrorists. Weaponry is easy to come by, both from the former regime, from weapons depots looted during the war, and from foreign powers that armed the rebellion. The origin of the weapons used in the assault on the U.S. compound was unclear, officials said.
Whether the attack was premeditated carries both political and intelligence significance.
From an intelligence standpoint, the longer an operation was in the works ahead of the attack, the more the U.S. government will face scrutiny for not anticipating and preparing for it.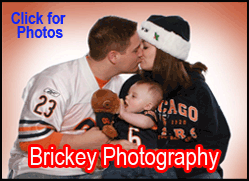 Politically, Republicans have accused President Barack Obama's administration of misreading the assault as an outgrowth of Middle East demonstrations over an American-made Internet video insulting the Islamic prophet Muhammad. They have also criticized the protection of the consulate, particularly since the attack fell on the anniversary of the Sept. 11, 2001, terrorist attacks, a date when authorities are normally on alert for attacks.
White House spokesman Jay Carney has said there was no evidence the attack was premeditated. Obama has said extremists used the protests as an excuse to attack.
A spontaneous protest that turns violent is harder to predict and respond to.
"The intelligence agencies are still not confident enough to represent to us whether it was planned in advance or taking the opportunity of a spontaneous protest," Rep. Adam Schiff, D-Calif., said Friday.