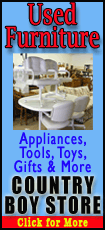 Today's highlight in history:
On Sept. 22, 1862, President Abraham Lincoln issued the preliminary Emancipation Proclamation, declaring all slaves in rebel states should be free as of Jan. 1, 1863.
On this date:
In 1761, Britain's King George III and his wife, Charlotte, were crowned in Westminster Abbey.
In 1776, during the Revolutionary War, Capt. Nathan Hale, 21, was hanged as a spy by the British in New York.
In 1862, King Wilhelm I of Prussia met with Otto von Bismarck, whom he decided to appoint minister president, or premier.
In 1911, pitcher Cy Young, 44, gained his 511th and final career victory as he hurled a 1-0 shutout for the Boston Rustlers against the Pittsburgh Pirates at Forbes Field.
In 1922, Congress passed, and President Warren Harding signed, the Cable Act, which allowed an American woman to keep her U.S. citizenship following marriage to a foreigner, provided the husband was considered eligible for American citizenship.
In 1927, Gene Tunney successfully defended his heavyweight boxing title against Jack Dempsey in the famous "long-count" fight in Chicago.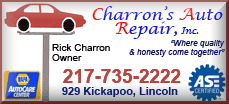 In 1938, the musical comedy revue "Hellzapoppin'," starring Ole (OH'-lee) Olsen and Chic Johnson, began a three-year run on Broadway.
In 1961, the Interstate Commerce Commission issued rules prohibiting racial discrimination on interstate buses. Actress Marion Davies died in Los Angeles at age 64.
In 1964, the musical "Fiddler on the Roof" opened on Broadway, beginning a run of 3,242 performances.
In 1975, Sara Jane Moore attempted to shoot President Gerald R. Ford outside a San Francisco hotel, but missed. (Moore served 32 years in prison before being paroled on Dec. 31, 2007.)
In 1980, the Persian Gulf conflict between Iran and Iraq erupted into full-scale war that lasted nearly eight years.
In 1982, the situation comedy "Family Ties" premiered on NBC.
Ten years ago: Thousands of Palestinians marched to protest Israel's siege of Yasser Arafat's headquarters, and Israeli soldiers opened fire on Palestinians who defied curfews. Chancellor Gerhard Schroeder's Social Democrats won one of Germany's closest postwar elections. The White House drama "The West Wing" won its third consecutive Emmy as best drama series; "Friends" was honored as best comedy for the first time in its eight years on the air.