It started with writing seven 3s on his scorecard to start the round, which eventually added to a 29 on the front nine. And despite missing a 5-foot par putt on the final hole that caused him to slam his yardage book onto the table in the scoring trailer, he still had a 6-under 64 and a one-shot lead in the Tour Championship.
More fun followed when he walked into the press center, and the Ryder Cup was among the first topics.
In some corners, there is a feeling that Furyk should not have been a captain's pick for the Ryder Cup. Even though he has qualified for every U.S. team -- Ryder Cup and Presidents Cup -- since 1997, he is the only American on this year's squad that has not won this year.
Furyk does not know who is criticizing the selection, nor does he care. But he was more than happy to talk about it.
"I was so hoping someone would ask me that," he said.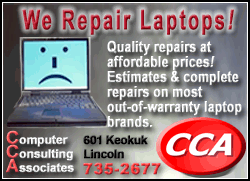 What followed was a tough defense of himself as a player and the teammates he'll have around him next week at Medinah. The eight players who qualified all had a voice in the selections of captain Davis Love III. So did Love's assistants. And the fact Furyk, who was 11th in the standings, was a sure pick made it clear to him that players wanted him on the team and that was all that mattered to him.
"Look at the way I play golf -- the way I swing the golf club and grip the putter," he said. "Look at the way I go about my business. I don't hit the ball very far. I'm short. If I really cared what the critics thought the last 19 years, I really wouldn't be here. ... My teammates know that I'm going to give 110 percent. They know I have a lot of heart. I have a lot of grit, and that's what I'm going to do.
"But I've never felt like I have to justify myself."
All he cares about is winning the Tour Championship, with an outside shot at the FedEx Cup title and its $10 million bonus. Furyk was at 7-under 133 on a course where he won just two years ago, giving him a one-shot lead over Justin Rose.
Rose, who shared the 18-hole lead with Tiger Woods, made four birdies on the back nine and holed a 6-foot birdie putt on the 18th for a 68.
Woods went the other direction.
The lone bright spot was a bunker shot that was among the best he has ever hit. With a quarter of the ball below the surface of the sand from a fairway bunker on the third hole, Woods caught a 9-iron so perfectly that it came out low and ran across the green to 6 feet for birdie.
The rest of the day was forgettable -- a muffed pitch from a bad lie on No. 8 that led to double bogey, and a series of bad swings that put him in bad positions on the back nine and led to four bogeys. He had to scramble for par on the 18th for a 73, his worst score at East Lake in 14 years, dating to a 76 in the second round in 1998.
"I didn't play very good today. Didn't hit it very good, and definitely didn't putt well," Woods said. "So it was a struggle all day."