"Good teams get each other's back," Martin said.
Sabathia pitched encouraging three-hit ball over eight innings to help the Yankees stay ahead of Baltimore, which beat Boston 4-2 for its fifth straight win. The A's, losers of four of five, dropped a game back of the Orioles for the top wild-card spot. Oakland started the day with a 4 1/4-game lead over the Angels.
Pinch-hitter Brandon Moss hit a towering home run to right field with one out in the ninth off Soriano to tie it 1-all and stun the boisterous crowd of 40,759 into silence. It was Soriano's fourth blown save in 46 chances.
"His arm may have been a little dead today," Joe Girardi said of Soriano, who saved both games of a doubleheader Wednesday against Toronto.
But Soriano disagreed. He said he had "normal soreness" and would go through his routine Saturday before letting his manager know if he will be available.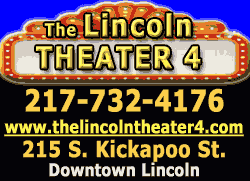 Curtis Granderson had a sacrifice fly in the fourth inning off Jarrod Parker and Ichiro Suzuki continued his torrid pace with two more hits -- one getting caught in Parker's jersey.
The Yankees lost four-straight one-run games in Oakland in mid-July that began a summer swoon in which they blew a 10-game division lead. Martin's second walk-off homer this season gave the Yankees their 11th win in 15 games.
"You can feel that playoff weather coming," Martin said. "I like it. I enjoy it."
David Robertson (2-7) pitched a perfect 10th for the victory. Doolittle (1-1) pitched the ninth before giving up Martin's homer on an 0-1 pitch.
The catcher flinged his helmet almost all the way to first base as he approached home then was engulfed by his teammates as he stepped on home plate.
"Right off the bat I knew it was gone," Sabathia said. "He called a great game tonight and kept the guys off-balance and it worked out."
Parker was in line for a loss before Moss' homer despite matching Sabathia for eight innings. He gave up six hits and struck out seven in his first start at Yankee Stadium.
"It's really frustrating," Doolittle said. "He did such an unbelievable job going toe-to-toe with Sabathia."
Sabathia's performance had become one of the biggest question marks in the Yankees rotation the past several weeks. The big lefty was 0-3 in his last four starts and he gave up leads in each outing. After two stints on the disabled list, his velocity was down but he insisted he was OK. Girardi said Sabathia was struggling with the command of his sinker and changeup.