Then there are upset victories.

Then there are upset victories on homecoming.

Then there are upset victories on homecoming that are won in the final seconds -- which is what the Lincoln Railers got on Friday night, shocking Springfield High 28-21.

It was the kind of win for the football program that will be talked about for years -- a truly historic triumph.

"We'll remember this for the rest of our lives," summarized elated Railer senior and Homecoming King Conner Schmidt.

The win wasn't secured until the final minute.

With the score tied at 21, Springfield elected to go for it on a fourth down at midfield. Senator quarterback Brinton Wilkey's pass was tipped at the line of scrimmage by Lincoln defensive lineman Austin Brummett, giving the ball back to the Railers with under two minutes remaining.
As they had done all night, the Lincoln offense churned out a methodical drive, gashing the Senators with small gains and converting on third and fourth down.
The drive's biggest play was 19-yard pass from quarterback Austin Krusz to receiver Dane Eimer.
Eimer made an all-out dive to haul in the pass, putting Lincoln inside the 5-yard line in the final minute.
After two rushing attempts failed to get the Railers into the end zone, Krusz sneaked past the goal line behind his offensive line to put Lincoln ahead 28-21 in the final seconds.
"If it's a short-yardage play like that, I want the ball in my hand. If it's a yard, I know I can get it," said Krusz of the go-ahead touchdown. "It's heart. I knew my line would get a push on it. We got a big push every time we ran the sneak pretty much all year."
Eimer's catch was the play of the season for the Railers thus far on offense.
"I was running and I knew the corner would be playing up on me, pushing me," said Eimer. "I knew I just had to get one half-step on him. Krusz looked at me before the play, and I knew he was coming to me. I had to get open.
"Once I saw the ball in the air, I was not going let it hit the ground. That's for sure. He's my quarterback. I've got his back."
It was the biggest win in the coaching tenure of Andy McDonald.
"It's an awesome feeling. I'm really pleased for these guys, because they've worked so hard," said McDonald. "To be able to come out here, in front of their home fans on homecoming, it's a huge win for us. It's a conference win. Springfield is a good team. Homecoming? It's fun.
"I told the guys, there's not a lot in life that's more exciting than this, right now."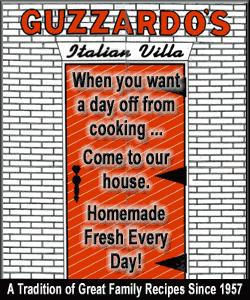 Lincoln played well on both offense and defense.
Offensively, the three-pronged attack of Schmidt, Anthony Cannon and Cody Heidbreder had their best game of the season, combining for 222 yards on the ground. Krusz was able to fill in the gaps, throwing for 108 yards and completing 7 of 12 attempts.
The success of the Railer offense kept Springfield's dynamic athletes off the field.
"That's the idea. They've got some pretty explosive kids back there," said McDonald. "If we can keep the ball out of their hands and keep moving the ball, we're going to be in a much better position to win."
On the other side of the ball, a Lincoln defense that surrendered 63 points to Chatham just a week ago was able to corral the Senators' speed. Trailing 14-6 at halftime, the Railers held their opponents to just one second-half touchdown.
"We did a better job of wrapping up, flying to the ball," McDonald said. "We bent a little bit, but we didn't completely break. We really put the hammer down in the second half."
But, according to the players, the difference in the game was heart.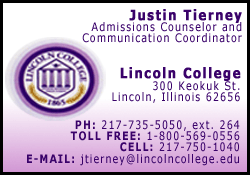 "We picked up each other on every single play. Every play," said Eimer. "If someone made a bad play, someone else was there to pick them up. We made a lot of plays."
"We just made plays. There was no negative talk. And I think we just wanted it more tonight," added Schmidt, who finished with 57 yards on 14 attempts and an 11-yard touchdown run.
Heidbreder again led Lincoln in rushing, with 74 yards on 12 attempts. Heidbreder also made a crucial catch on the final drive for 10 yards and scored a 19-yard touchdown run. Cannon bulldozed his way for 69 yards on 18 attempts.
Eimer finished with three catches for 45 yards. Wes White also had a big night, catching two passes for 47 yards and hauling in a critical interception on defense.
With Lincoln's win, their record improved to 2-3 on the season.
[By JUSTIN TIERNEY]
Justin Tierney's Railer football reports