(Copy of questionnaire responses)

How many employees: 16

Website:

How long have you been a Chamber member?

Since at least 1991.

I joined the Chamber because...

The Library is committed to providing current information to business owners and anyone start a new business.

Why did you decide to invest in Logan County?

We are a partner in the growth and betterment of our community as a place to live, raise a family, and conduct business.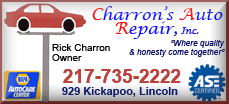 What products and services do you offer to Logan County?
Meeting the information, education, and recreation needs.
What does the future of your business look like?
Exciting new services through our website - e-books, language instruction, music, and other services we hope to offer.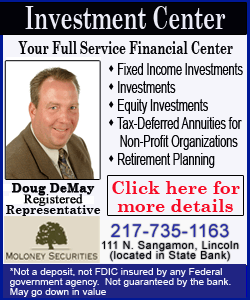 Five "Did you know?" Facts about the Lincoln Public Library
We have been in the same location since 1902.

We now offer e-books and downloadable audio books from our website.

The annual summer reading program is the place for kids to be during their summer vacation.

We offer free public computers and free Wi-Fi to everyone.

Last year we checked out and checked in almost 235,000 library items – our best year ever!
Contact person: Richard Sumrall, phone 217-732-8878
[Text copied from file received from the Lincoln/Logan County Chamber of Commerce]