When it came to salary increases for nonunion, nonelected employees, finance chair Chuck Ruben recommended that the committee take the question to the full board for their input.

During the board of whole, saying it was for the purpose of opening up the discussion, Ruben made a motion for raises of 2 percent for nonunion staff, not appointed or elected.

He quickly clarified: "There's no money in the budget for raises. But we always bring it up to the full board to do the raises."

When it came to department budgets, Ruben said: "Last year we gave 3 percent in the salary line and then took 2 percent of their whole line item away from them (departments)." Some departments had some wiggle room so that some employees did get some raise, he said.

He observed that the cost of living is now 3 percent. "So, they're just treading water if we give 3 percent."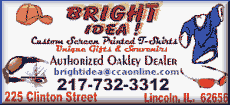 Each department head prepares a detailed budget that includes a lump sum for raises. The board reviews each department budget. Usually an increase for staff wages in the amount of the consumer price index is put into those budgets and approved.
The individual employee raises are actually determined by department heads. It is left to each department head to award employees with raises. That gives the department head the ability to act as a boss, rewarding an employee who works harder with a bigger raise, or lesser to an employee who does not produce as well as others.
Ruben said that in the finance committee they are on the third draft of the budget.
"Right now it is using up the $253,000 fund balance with $45,000 left over. Out of that $45,000 we have to come up with $86,000 for bonds and any pay raises," he said.
The amount needed to provide these pay raises would be approximately $40,000.
He later clarified how the funding would be found for the bonds. The work is yet to be completed but would involve rearranging and redirecting revenues and expenses in and out of funds so that they qualify for their purposes, some of which involve the enterprise zone and regional planning commission.
Ruben told board members that the only way to increase the bottom line now is to cut the officeholders' budgets by a percentage.
"But it's real hard to approve a raise for them; give it in one line item and then take it away in another," he said. "The excesses that were in their budget have been used up."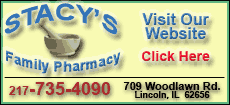 Andy Anderson was first to comment.
"I understand what Mr. Ruben is saying, but the only thing about it is that we don't seem to have any trouble giving the officeholders a raise, even though that's considerably less," Anderson said.
"I understand that all we can do is give them (department head budgets) 'X' amount of dollars and they can do what they want to with it," he added.
Anderson proposed that there ought to be a different way to do it. He said Caterpillar did away with raises and went to 2 percent increases per year for employees. He suggested doing the same thing by adding a line item to the county's general budget.
"The officeholder isn't going to get that money; the employee is," he said.
Ruben responded that when the money is given for raises, it is usually 3 percent. "They're (the officeholders) pretty well giving that to their employees," he said.
Ruben explained that for management purposes, the officeholder gets to make the decision who gets what. When 3 percent is put into the budgets, most employees will get 3 percent, but at the discretion of the officeholder, one employee might get 4 percent and another might get 2 percent. It gives the officeholder the ability to manage their employees.
Ruben used an example to show how and why it was that most employees didn't get raises last year.
"We gave them (in office budgets) 3 percent of their salary line item, which was $10,000; then took 2 percent of their budget away, which was $10,000; and then expected the officeholder to give them (employees) a raise."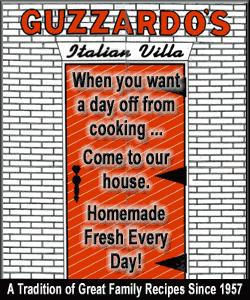 Some employees did get raises last year when a few of the officeholders made use of unused insurance amounts that were budgeted.
Ruben said he tells the department heads to budget insurance for every employee in case an employee who is not taking insurance would leave and the one coming in wants insurance, then it is in the budget.
"Sometimes new employees don't take the insurance and then there is room for raises," he explained.
"What I'm saying is that if we give a raise this year, we've got to find the dollars and put a real raise there, not say we are giving them a raise and then make cuts. I don't know where those dollars are coming from. I've looked at everything," Ruben said.
Anderson said, "I understand." He then observed that some of these employees have not had raises in two years, while officeholders have gotten their raises. "I've got issues with that," he said.
Board member Kevin Bateman asked "if, instead of putting raises in the officeholder's budget, a line item could be created to put cost-of-living bonuses in."
He added: "I know we still have to fund it, but then we could control it being paid out on a yearly or biyearly basis."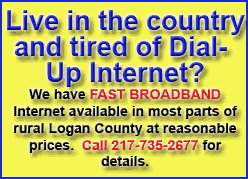 Ruben didn't mind that suggestion but observed that officeholders like to, and do give their employees raises when the money is there. "It's the coming up with the money," he said.
Pat O'Neill said: "We cannot continue to sit here and talk all these expenses and then vote raise after raise." He wanted to seek some other way of compensating employees, such as by profit-sharing.
Bill Martin said: "I would love to give everyone a 3 percent raise, but here we are borrowing money ($1 million in alternate revenue bonds to cover major court expenses in 2013) and we're talking raises. It's not good fiscal policy. We're going to end up looking like the state of Illinois. I think we just have to put the brakes on this and later just go forward."
Terry Carlton suggested taking all the budgeted insurance and having the board manage the unused insurance funds for the benefit of all the employees.
Administrative assistant Pam Meagher was asked for figures. The total number of employees is about 150, with 110-120 of those taking insurance.
Ruben said a good figure to use from those numbers would be 10 employees not taking insurance, which would amount to about $55,000 a year to budget.
The estimated amount for 3 percent raises for the employees being discussed is approximately $40,000.
Carlton said he would favor moving insurance fund management to the county board.
In conclusion, Ruben made an additional motion to amend his original recommendation to a 0 percent raise.
"I want some options out there. We've got to do something (for these employees)," he said.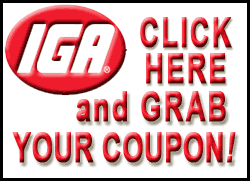 The straw vote at the board of whole indicated that the motion for 0 percent raises failed and 2 percent raises passed.
A new motion to refer back to committee won favor of the board.
The finance committee will meet at 7 p.m. Tuesday at the Logan County Safety Complex to continue work on the next budget.
[LDN]