Today's highlight in history:
On Sept. 25, 1789, the first United States Congress adopted 12 amendments to the Constitution and sent them to the states for ratification. (Ten of the amendments became the Bill of Rights.)
On this date:
In 1513, Spanish explorer Vasco Nunez de Balboa crossed the Isthmus of Panama and sighted the Pacific Ocean.
In 1690, one of the earliest American newspapers, Publick Occurrences, published its first -- and last -- edition in Boston.
In 1775, American Revolutionary War hero Ethan Allen was captured by the British as he led an attack on Montreal. (Allen was released by the British in 1778.)
In 1904, a New York City police officer ordered a female automobile passenger on Fifth Avenue to stop smoking a cigarette. (A male companion was arrested and later fined $2 for "abusing" the officer.)
In 1911, ground was broken for Boston's Fenway Park.
In 1919, President Woodrow Wilson collapsed after a speech in Pueblo, Colo., during a national speaking tour in support of the Treaty of Versailles (vehr-SY').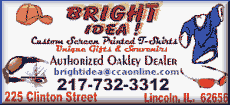 In 1932, the Spanish region of Catalonia received a Charter of Autonomy (however, the Charter was revoked by Francisco Franco at the end of the Spanish Civil War).
In 1957, nine black students who'd been forced to withdraw from Central High School in Little Rock, Ark., because of unruly white crowds were escorted to class by members of the U.S. Army's 101st Airborne Division.
In 1962, Sonny Liston knocked out Floyd Patterson in round one to win the world heavyweight title at Comiskey Park in Chicago. "The Longest Day," 20th Century Fox's epic recreation of the D-Day invasion, based on the book by Cornelius Ryan, had its world premiere in France.
In 1978, 144 people were killed when a Pacific Southwest Airlines Boeing 727 and a private plane collided over San Diego.
In 1981, Sandra Day O'Connor was sworn in as the first female justice on the Supreme Court.
In 1992, the Mars Observer blasted off on a $980 million mission to the Red Planet (the probe disappeared just before entering Martian orbit in August 1993). A judge in Orlando, Fla., ruled in favor of Gregory Kingsley, a 12-year-old seeking to "divorce" his biological parents.
Ten years ago: American schoolchildren escaped a rebel-held Ivory Coast city that was under siege as U.S. special forces and French troops moved in to rescue Westerners caught in the West African nation's bloody uprising. Tropical Storm Isidore drenched the Gulf Coast.