Incident: Diesel fuel spill

Location: Southbound Interstate 55, milepost 25 to milepost 26

Date, time: Sept. 26, 7:15 a.m.

Person involved: Driver Allen E. Swenson, 73, Hutchison, Minn.

Assisting agencies: Lincoln Fire Department, Lincoln Rural Fire Protection District, Logan County Sheriff's Department, Illinois Environmental Protection Agency, Illinois Department of Transportation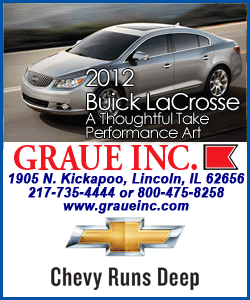 Narrative: Allen Swenson was southbound on Interstate 55, driving a 2012 Freightliner and towing a 2010 Great Dane trailer. An unknown object struck the fuel tank, causing a rupture. An estimated 30 gallons of fuel spilled onto the roadway. A single lane of the roadway was closed until cleanup operations were completed.
[Text from file received from Illinois State Police District 9]